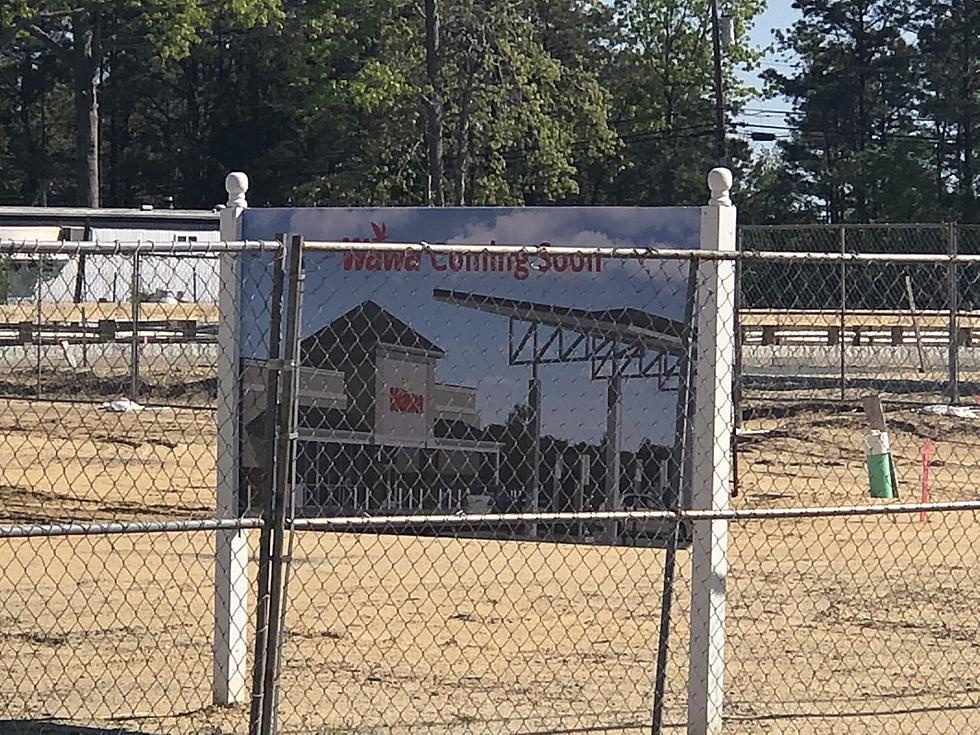 Brick, NJ is Quickly Becoming Queen of the Wawa; Another One Will Open Soon
Sue Moll, Townsquare Media
Recently, we were talking about the Wawa ready to open on Rt. 70 in Brick, and another one is going to open soon, too.
This Wawa is located on Rt. 88, right on the corner of Jack Martin Blvd. in Brick. A brand new super Wawa is ready to open soon on Rt. 88. The Rt. 70 Wawa and the Rt. 88 Wawa are both super Wawa's with gasoline.
Listen to Shawn & Sue mornings on 92.7 WOBM and download our free 92.7 WOBM app.
So, soon Brick will have three large constructions complete. Royal Farms and the two Wawa's within miles of each other. Each one of the massive convenience stores will have gasoline.
The Rt. 70 Wawa and the Rt. 88 Wawa will both be ready for the summer traffic. Both roads are heavily populated on a regular day in Ocean County, let alone the summer traffic heading to Pt. Pleasant Beach and other surrounding beaches.
Because of Covid-19, some of the construction sites were shut down. Now they're back to building and all of them will be opening soon. All three convenience stores are hiring, so there's a positive for anyone looking for a job.
Every time I drive by a Wawa and stop in for a hoagie, there are always people in the store. No matter what time of the day, Wawa is always busy. I remember working in a mid-western state for my first couple years of being on the radio and there was no Wawa. I couldn't believe it, where was I going to get my favorite iced tea.
When I see a Wawa close by, I know I'm home.
Keep reading...
The Most Scrumptious Chinese Food in Ocean County