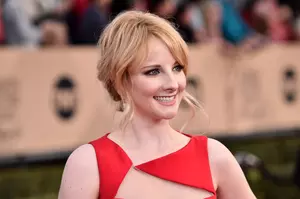 Celebrities You Might Not Know Are From New Jersey – Melissa Rauch
Getty Images
Not all celebrities from New Jersey are named Bruce or Jon. So we present to you a series of spotlights on celebrities you might not know are from New Jersey.
Our first spotlight falls on one of the most successful TV sitcoms of the past decade, The Big Bang Theory to find a New Jersey connection, specifically a Marlboro connection, and that connection is Melissa Rauch.
The talented actress plays Bernadette on the massively successful show, and has held that spot since season 3, and got her start doing stand up comedy in New York, according to imdb.com.
The website also credits Rauch with this very Jersey quote.
"My fear is that, had I stayed in Jersey, I would have become Snooki because I'm just a bottle of hair dye away".
Rauch was born in Marlboro on June 23, 1980 and is probably best known for her distinctive voice on The Big Bang Theory which she says is based on her own mother's voice.
Thank you Melissa fro making Marlboro and all of New Jersey proud. We wish you continued success!
More From Monmouth & Ocean Counties