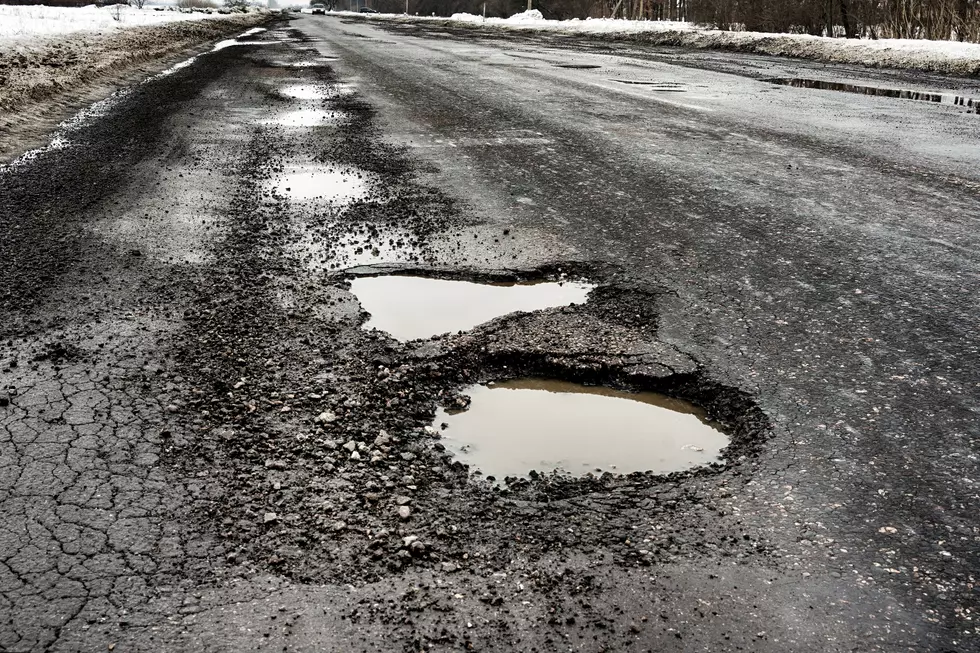 Could This Be the Answer to Ocean County's Pothole Problems?
Getty Images/iStockphoto
How many times have you been peacefully driving your car, when all of a sudden - THUMP!
You hit a pothole, and your next thought is "OH MY GOD, IS MY CAR OKAY?" I've been there more times than I'd like to admit. To top it off, winter is almost here, which means the pothole situation isn't going to get any better anytime soon. But, one Ocean County town seems to have found a solution.
If you live in Point Pleasant Beach - good news! Point Pleasant Patch reports that Mayor Paul Kanitra has brought in the "Pothole Killers" to fix the problem (who also sound like they'd be fun superheroes). Mayor Paul Kanitra explained how the "Pothole Killers" will help with the town's Pothole Issues in this Facebook Post:
Wow - a fix for 5-10 years seems pretty promising, right? Could this be the answer to Ocean County's pothole problems? Would you like to see the Pothole Killers fixing potholes in your town?
In the past, you've said you've seen some pretty bad potholes on the Parkway, Route 9, Route 70, Route 166, and more. If you don't see work being done to fix it, it could be possible that your town isn't aware of it. You can report potholes in NJ by clicking here.
Enter your number to get our free mobile app
Bad Brick Blvd Intersections