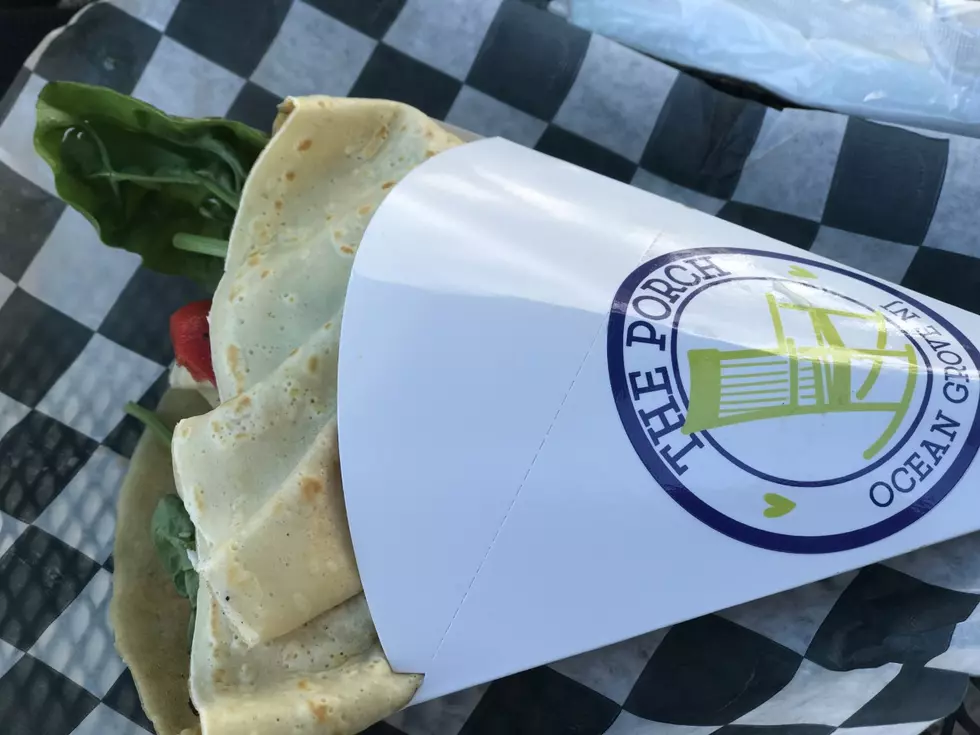 Delicious Crepes at the Jersey Shore
The Porch Crepe Cafe, Photo by Liz Jeressi
Have you been to The Porch Crepe Cafe in Ocean Grove?
And I thought crepes were only for dessert! Boy was I mistaken.
One day during my staycation I headed to Ocean Grove. After a morning walk on the boardwalk and some time spent on the beach, I wandered through town and came across this restaurant.
Nestled inside a beautiful Victorian home with one of those to-die-for front porches, with plenty of outdoor, umbrella-covered seating on the sidewalk, The Porch Crepe Cafe has a very safe and easy way for you to walk up and order breakfast, lunch, and dessert.
The first time I went last week, it was for dessert. I had their Apple Pie crepes with cinnamon apples, caramel drizzle, walnuts and whipped cream. I fell in love with the quality of the crepe...it is light and fluffy. Soft and delicate. I have tasted many crepes around here that have disappointed me in the past because they were too thick or too crunch/hard. Not this one. This is a true French crepe.
It was so great that I couldn't get it out of my head, and went back later in the week for a lunch Pesto chicken crepe.  That's what's pictured here. It was every bit as amazing and delicious to have a savory crepe as it was to have the dessert crepe!
I highly recommend this great place, just blocks away from the ocean on Maine Ave.
And may I recommend a rocking chair on the porch while you await your crepe. Have a little patience as they are made to order (OR....order in advance so that your crepe is ready when you arrive.)
Details on Facebook HERE.
Enter your number to get our free mobile app
5 Reasons To Download The 94.3 The Point App