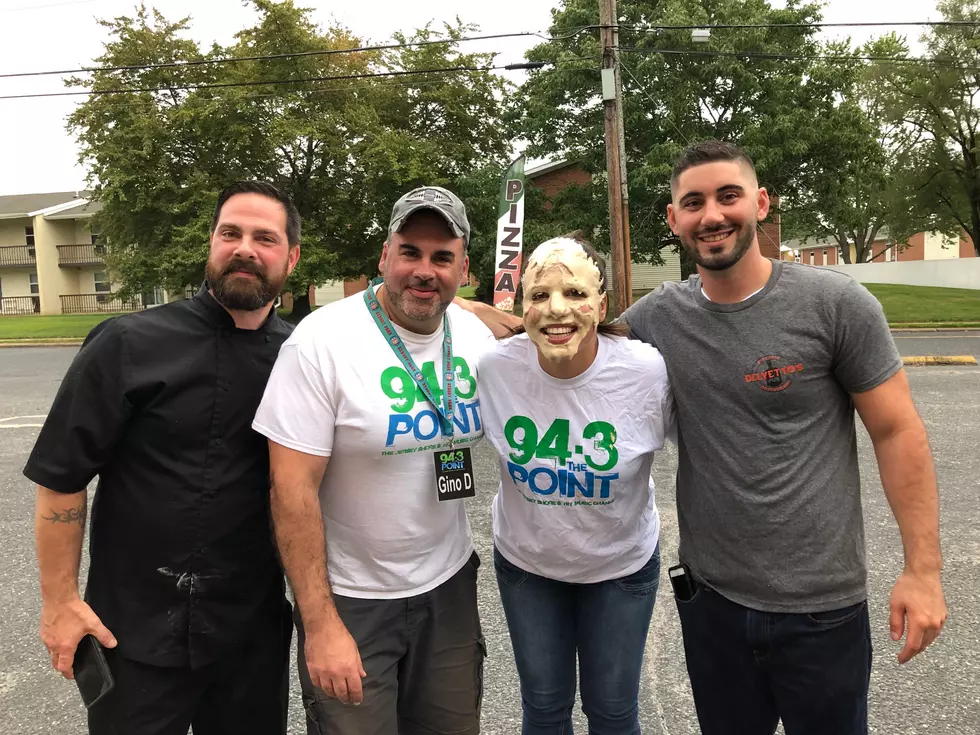 Eat At Delvetto's Pizzeria In Neptune This Month For A Good Cause
Nicole (Post pie to the face), Gino D and the owners of Delvetto's Pizzeria and Pub in Neptune
For Episode 29 of '94 Seconds With Nicole,' Nicole and Gino D. took part in a Pizza Topping Tasting Competition at Delvetto's Pizzera and Pub in Neptune that also had a charitable cause thrown into the mix.
So far, we have all raised a total a $160 for the Monmouth County SPCA and $165 for the Humane Society. (Specifics of the competition can be seen in the full episode below)
HOWEVER.....The fundraising is far from over! (KEEP SCROLLING)
If you eat or order out from Delvetto's Pizzera in Neptune from now until October 10th, 10% of your order's cost will be put into a pool. (How often can you eat Italian food for a good cause...like seriously?!)
At the end of the thirty days, whatever money is raised will be split 50/50 and donated to the Monmouth County SPCA and the Humane Society.
This cause is super close to my heart. You hear and see headlines about animal cruelty and neglect happening everyday and these are the organizations we need to back to put a stop to it and find all of these animals forever homes.
Keep in mind that you could simply order a slice of pizza to make a difference.
Thank you in advance to all who participate from the bottom of my heart.
And as another small thank you, take a look at some bonus footage of the Pizza Toppings Tasting Competition below!
For any questions, call Delvetto's Pizzeria at (732) 922-1116 or call 94.3 The Point at (732) 743-0943.