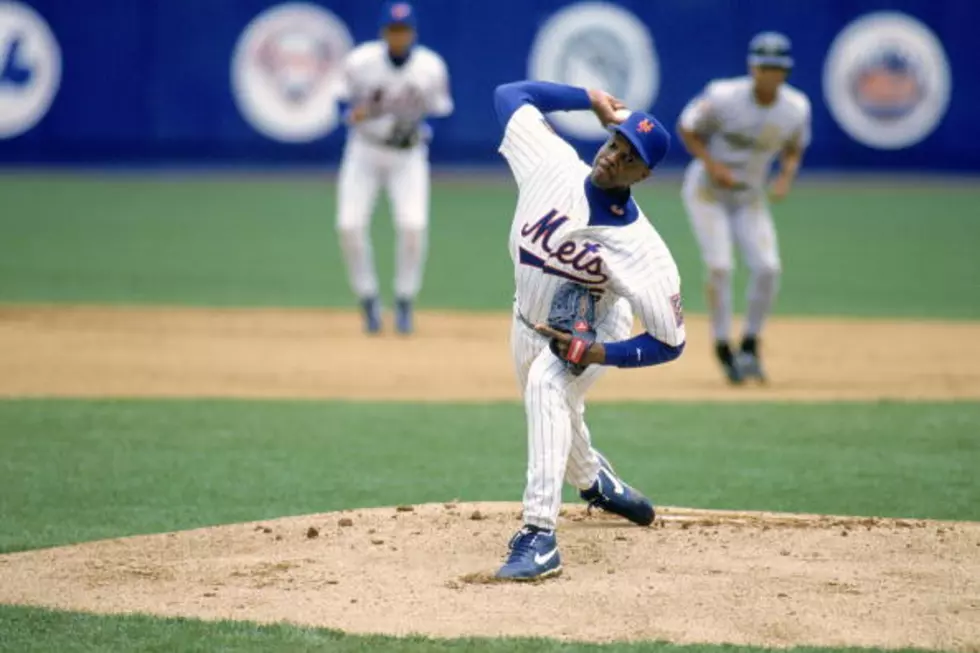 Former Mets/Yankees pitcher "Doc" Gooden pleads guilty to cocaine possession
Dwight "Doc" Gooden #16 of the New York Mets on the mound during a 1994 season game at Shea Stadium in Flushing, New York. (Photo by Rich Pilling/MLB via Getty Images)
Once on top of the baseball world as a phenom ace with the New York Met's in the 1980's Dwight "Doc" Gooden has been unable to strike out the drug demons who keep lining up at the plate.
The latest long balls he gave up were two arrests in different New Jersey towns (Holmdel and Newark) this summer.
In June, Gooden was pulled over in Holmdel after driving too slow and was charged with cocaine possession, possession of drug paraphernalia and being under the influence of drugs.
However, he must complete a drug rehabilitation program for the plea agreement to stand, Monmouth County Prosecutors Office Spokesman Chris Swendeman tells WOBM News.
While pleading guilty to the cocaine possession charge will land Gooden in rehab, he still must answer for the DUI charge from the same Holmdel traffic stop.
The DUI case is being handled by the municipal court judge in Holmdel at a date to be announced.
Gooden pitched for the New York Mets from 1984 until 1994 and threw for the New York Yankees from 1996-97, where he tossed a no-hitter against the Seattle Mariners and again in 2000.
His career peaked with the Mets including helping the team win the 1986 World Series but didn't show up to the parade days later because he sought out his drug dealer the night before and got high.
Gooden has been trying to defeat his drug demons for years.