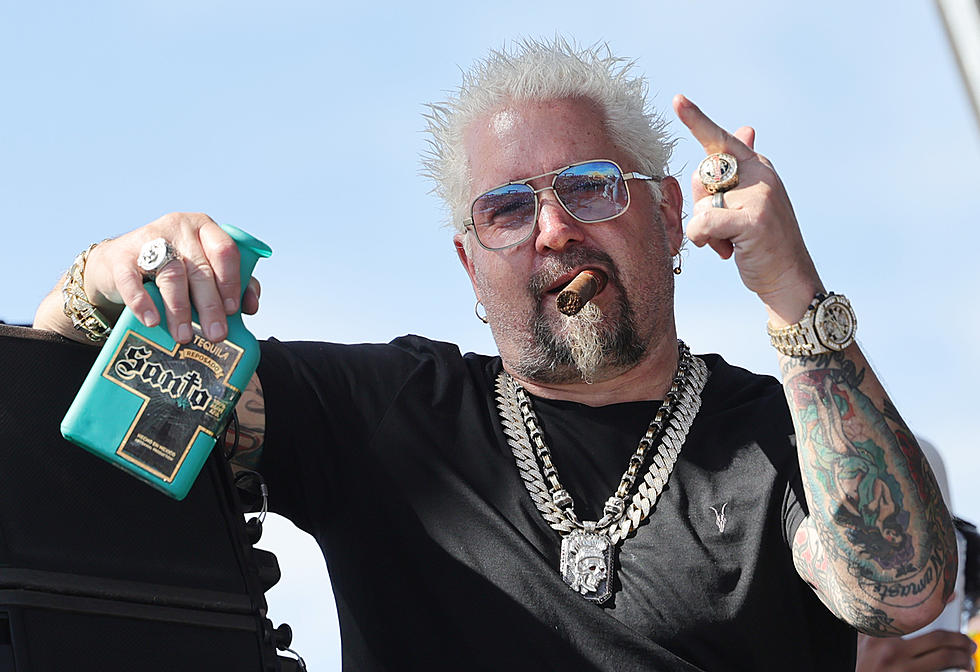 He Makes How Much? Guy Fieri's New Net Worth Will Blow Your Mind
Getty Images
We love Guy Fieri in Jersey.  His down-to-earth personality and love of everyday food draws us in every single time. He's definitely living the dream and making big bank while he does it but how many paychecks is he actually getting?
I wonder if people know how great of a businessman he really is. He has definitely diversified his brand, he owns multiple restaurants, which is a great way to capitalize on his mega popularity on The Food Network.
Guy signed a 3-year deal with The Food Network for $30 million dollars which offers a sweet base income and that was just for making appearances on different shows on the network. For his own show, he got a ton more, a three-year deal for $80 million dollars. 
I'm not sure what he pulls in per restaurant but he does own four of them including Guy Fieri's Taco Joint, Guy Fieri's Tequila Cocina, El Burro Borracho, and Guy Fieri's Dive Bar & Taco Joint and he is no doubt going to open more. 
His current net worth is upwards of $70 million dollars and he earns about $30 million per year so that will grow exponentially.  Let's not forget he has a Tequilla brand with Sammy Hagar called Santo as well. 
I love when good things happen to good people.  Guy does tons for local businesses and charities.  In other words, he is spreading the wealth which is very cool.
This is a list of Guy's go-to restaurants in New Jersey:
Guy Fieri Wants Us To Eat At These Jersey Shore And South Jersey Spots
Here is a list of every New Jersey restaurant featured on The Food Network
Every Extraordinary New Jersey Eatery Featured on The Food Network