Happy Now? Free Beach At Jersey Shore, NJ Will Start Charging For Beach Badges
Google Maps
Middletown officials have a message for visitors: Disrespect us or our town and it will cost you.
.....and I tried to warn you.
Back in April, I told you about some horrific stuff that had gone down on Ideal Beach in Middletown during the Summer of 2020.
Listen to Nicole Murray middays on 94.3 The Point and download our free 94.3 The Point app.
There was a massive influx of crowds, noise, garbage and more because word had gotten out that this beach did not charge for entry.
Free beach access gets everyone going at the Jersey Shore.
The worst of the worst? People were urinating on our sand dunes.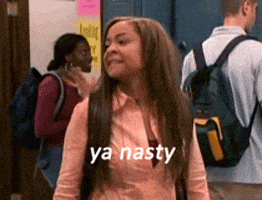 Hopefully by now, you know how I feel about nonsense like this.
So as a result, new parking rules were put into place and officials started to seriously consider charging visitors for beach badges.
Well....now that scary thought is a reality.
Middletown Township has just announced that you will need a beach badge to use Ideal Beach from Memorial Day through Labor Day....so the typical Summer season.
According to APP.com, here is what the town considers Ideal Beach:
"For the purposes of this ordinance, Ideal Beach shall be defined as any portion of the beach between the Borough of Keansburg border to the West and Pews Creek to the East," according to the ordinance's new language.
But there is a catch you will love: This change will not go into affect until the Summer of 2022.
So ONE MORE free year at Ideal Beach.
FYI: The deal being offered for Season Passes gives resident and major break on price.
Let's take a look at the prices:
Daily Beach Badges - $8.00
Veterans/ 65 Years & Older - $4.00 per day
Families (Up to 4 people) - $26.00
Children 12 & Under - Free
3-Day Passes - $18.00 per person
Season Passes (Before March 1st) - $35.00
Season Passes (After March 1st) - $125.00
Parking will also cost you now too.
The Ideal Beach parking lot will be off limits for township workers and beach visitors.
Beachgoers will have to use the parking meters which will charge $2.00 per hour.
Middletown officials are not messing around.
You come down to the Jersey Shore and disrespect us, our beaches and our towns...it will cost you.
So let this be a lesson and share this story far and wide because of this behavior continues, free beaches will become extinct at the Jersey Shore. I can promise you that.
For more information on this topic, visit APP.com.
COVID relief for NJ municipalities: How much is your town getting?
The American Rescue Plan signed by President Joseph Biden awards $10.2 billion to New Jersey. Here is a a county-by-county and town-by-town breakdown.
Ocean County's Most Delightful Italian Restaurants
The Most Mouthwatering Seafood in Monmouth County