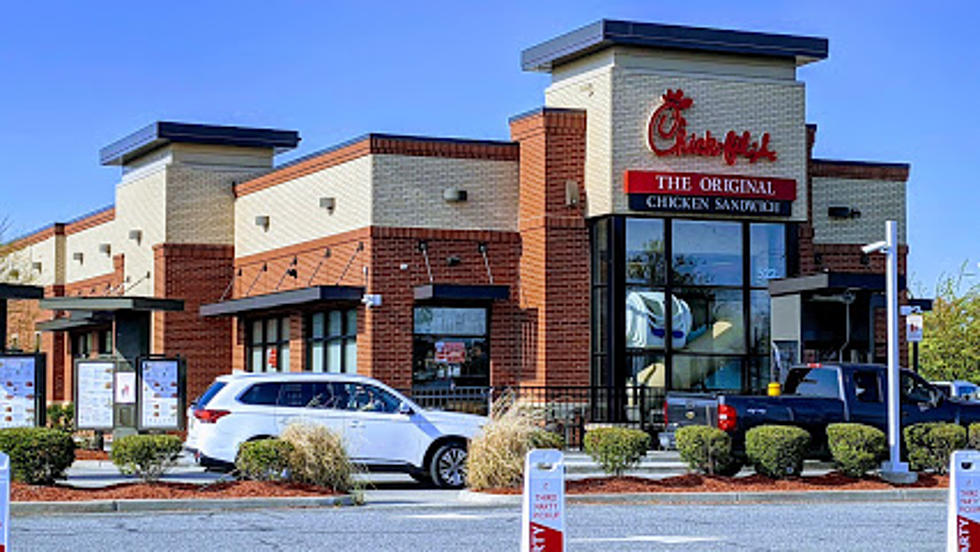 Is it Really? Is the Buzz True? Chick-fil-A Finally Coming to Toms River, NJ
google maps
I can't even believe it, I've been writing for years we need another Chick-fil-A in Ocean County, other than Brick, and it might be happening.
Recently I wrote an article about Ocean County needing another Chick-fil-A. I believe it was last week. There's one in Brick. One would be awesome in Lacey, Bayville, Beachwood, Toms River, possibly Manahawkin. I'm tired of waiting in line at the one in Brick. Everyone in NEW JERSEY is at the Chick-fil-A in Brick when I'm waiting in line. I've waited over an hour already. I know you've waited in line and thought the same thing, "Why isn't there another one." Since Covid, I think it's busier than ever in the line. One on Rt. 37 in Toms River would be great? How about somewhere on Rt. 9?
From what I'm "hearing," one is coming to Toms River.
Well, guess what? Everybody that was writing me and agreeing with me, hopefully, it's true. Could I be the only one that possibly knows about this, other than from what I'm hearing? The location for a Chick-fil-A would be at the Ocean County Mall in Toms River, in front of Macy's. That lot that's empty on Hooper Avenue, I do believe. That empty lot where they've sold fireworks. And I believe the Spirit Halloween tent was right there, also.
So, pretty exciting. Now, I'm just hearing about this and I'm hoping it's not a rumor and I'm getting excited about nothing, but my source tells me, it should happen soon.
I'll keep you updated...If you know any more about this or if you've heard the same thing, please email me sue.moll@townsquaremedia.com.
Keep reading...
50 Most Popular Chain Restaurants in America
YouGov investigated the most popular dining brands in the country, and Stacker compiled the list to give readers context on the findings. Read on to look through America's vast and divergent variety of restaurants—maybe you'll even find a favorite or two.