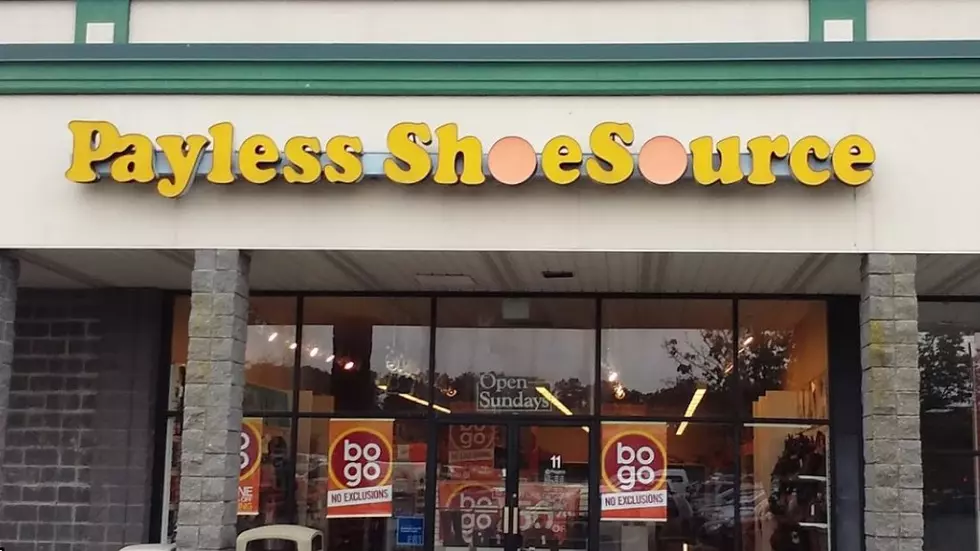 Is Payless Shoesource Coming Back to Ocean County With a New Name?
Hooper Ave Payless (Google Maps)
Is it true? Payless Shoesource could be coming back to Ocean County, hopefully soon.
I miss Payless Shoe's a lot. At one point, Payless Shoesource was everywhere. In 2019 the company filed for bankruptcy, even before Covid-19 hit.
Listen to Shawn & Sue mornings on 92.7 WOBM and download our free 92.7 WOBM app.
So, when most stores file for bankruptcy, they close their doors forever. Well, not Payless Shoesource. At the beginning of the year, the company made a couple of announcements, stating they were opening a store and doing more with the company but under a different name - Payless. Payless, only.
In March of 2021 "Payless" opened its first store in Miami, FL. According to local10.com, Payless is taking 'steps' to open brick and mortar stores across the country. 
I really, really miss Payless Shoesource. I'm hoping they do come back and bring some stores to Ocean County. Payless Shoe's was always a little cheaper with cool shoes and Mom's you know, shoes and sneakers are so expensive.
Before their bankruptcy, Payless Shoesource was around for 60 years providing affordable footwear for families. It's funny, I'll never forget when I went to Payless Shoesource for my Mom's sneakers years ago for her physical therapy. She loves these sneakers, they have to be over 10 years old and she has them and she still wears them and loves them. It's amazing, Payless always gave us good products that lasted. I'm still wearing flip-flops from years ago.
The new CEO for the shoe company is hopeful that the new store concept and affordable goods will attract customers to the stores once again, according to local10.com.
Bring Payless back to Ocean County, please.
Keep reading...
50 Famous Brands That No Longer Exist