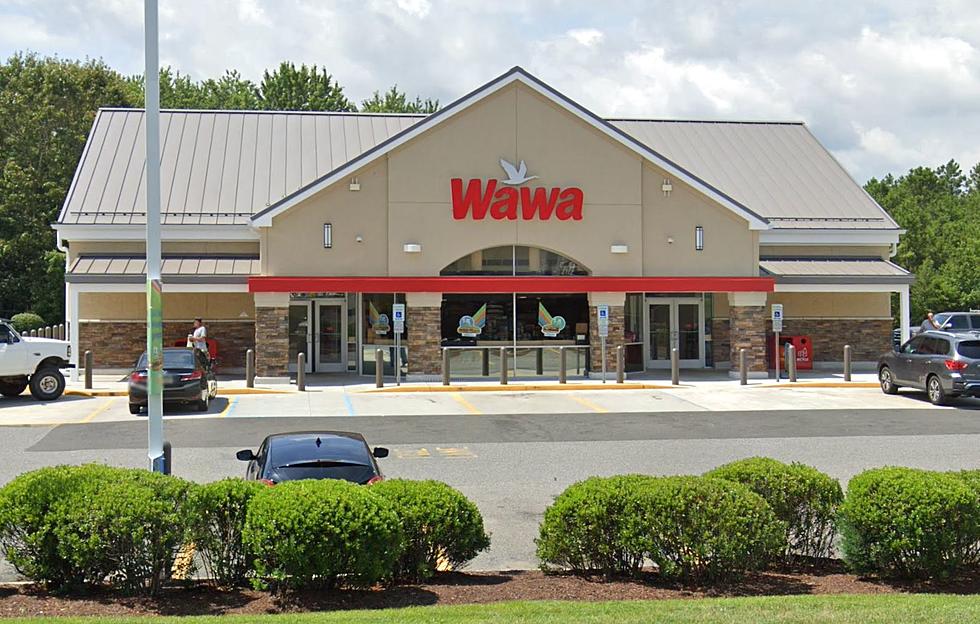 Life Hack: How to See if the Your Wawa has the Hot Turkey Gobbler
Credit: Google Maps
It's that glorious time of year again - Hot Gobbler Season is back at (some) Wawa stores. If you're a fan of this seasonal treat, you're going to want to check this out for a life-changing hack.
Listen to Diana Tyler nights on 92.7 WOBM and download our free 92.7 WOBM app.
About a week ago, Wawa posted the message below on its Facebook page:
But some folks commented that the sandwich wasn't available at their store yet. Which got me thinking...is there a way to check if this beloved menu item is at your local Wawa without having to go there and find out? Then, it dawned on me - The Wawa App! Keep reading to find out how you can use the app to check if your Wawa has the Hot Turkey Gobbler (and bowl).
How to Download the Wawa App
Open up the App Store or Google Play, and search for the Wawa App (it's free). Once you find it, download it to your phone.
How to Sign in to the Wawa App
After downloading the app, it'll prompt you to create an account. You can either manually enter an email address and password, or you can use your Apple, Google or Facebook accounts to sign up. After this, you'll get an email to the address you signed up with to verify your new account. Once you do that, you're ready to use the app!
Using the Wawa App to Check if the Hot Turkey Gobbler is Back
To check if the Hot Turkey Gobbler is back, you'll need to start a mobile order (or go through the motions of starting one). You can either choose "start your order" at the home page of the app or "order" at the bottom.
Then select whether you want to do a store pickup order, curbside pickup, or delivery. (If you're just checking to see if the sandwich is available, I'd just choose store pickup since most stores offer that option).
Type in your city to find the nearest store (I chose Toms River and the Dover Rd store).
Scroll down to lunch and dinner, choose Hot Hoagies, then Hot Gobbler with Mashed Potatoes (or the one with Sweet Potatoes if that's more your jam). If you are able to customize and add to your bag, then congrats - Hot Gobblers are back at your Wawa! If they're not, you'll get a message that the menu item is currently available at your location. At that point, you can go back to select a store and repeat the process at another one.
If you're craving a Hot Turkey Gobbler Bowl, the process is the same, but instead of choosing Hot Hoagies, scroll down to Bowls and then Signature Recipes.
And there you have it - happy Hot Turkey Gobbler feasting!
Still Hungry? Here's Where to Get the Juiciest Burgers at the Jersey Shore
Sometimes...you just need a solid burger.
THE PHEMOMENAL JERSEY SHORE RESTAURANTS WE CAN'T AFFFORD TO LOSE
50 Most Popular Chain Restaurants in America
YouGov investigated the most popular dining brands in the country, and Stacker compiled the list to give readers context on the findings. Read on to look through America's vast and divergent variety of restaurants—maybe you'll even find a favorite or two.