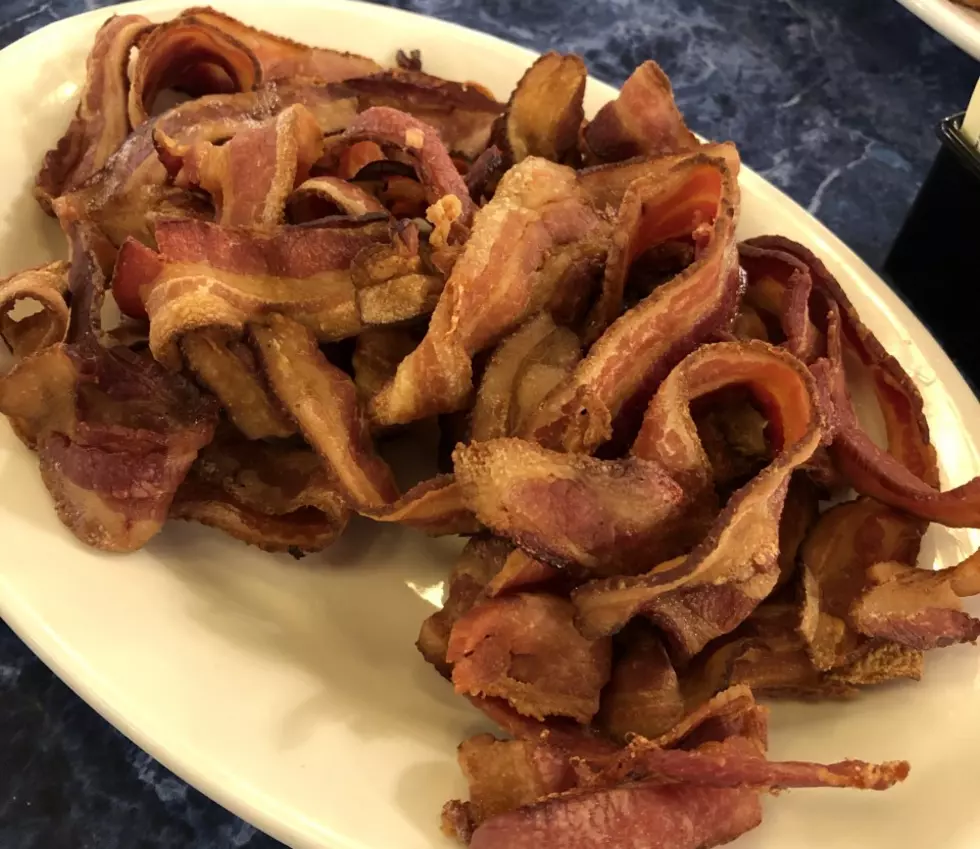 Jasmine Rodriguez - Townsquare Media
If there is ever a National Holiday to celebrate, today is one of those days in my eyes! It's National Bacon Day! Pile it up right in front of me! I don't even care which kind as long as it is crispy!
Here is the question of the day, do you prefer your bacon crispy or chewy?
Ever have a pizza crust made from bacon? It is life changing! Basically all you do is, preheat your oven to 350 degrees, put parchment paper on a cookie sheet and weave the bacon together. Bake it in the oven for about 15 - 20 mins until it is browned. Remove it from the oven and let cool on some paper towels for degreasing purposes. Once cooled, put the bacon pizza crust on another cookie sheet covered in parchment paper. Add your sauce and cheese and topping and bake till the cheese is melted. Remove from oven, let cool a little bit, cut and eat. YUM!!