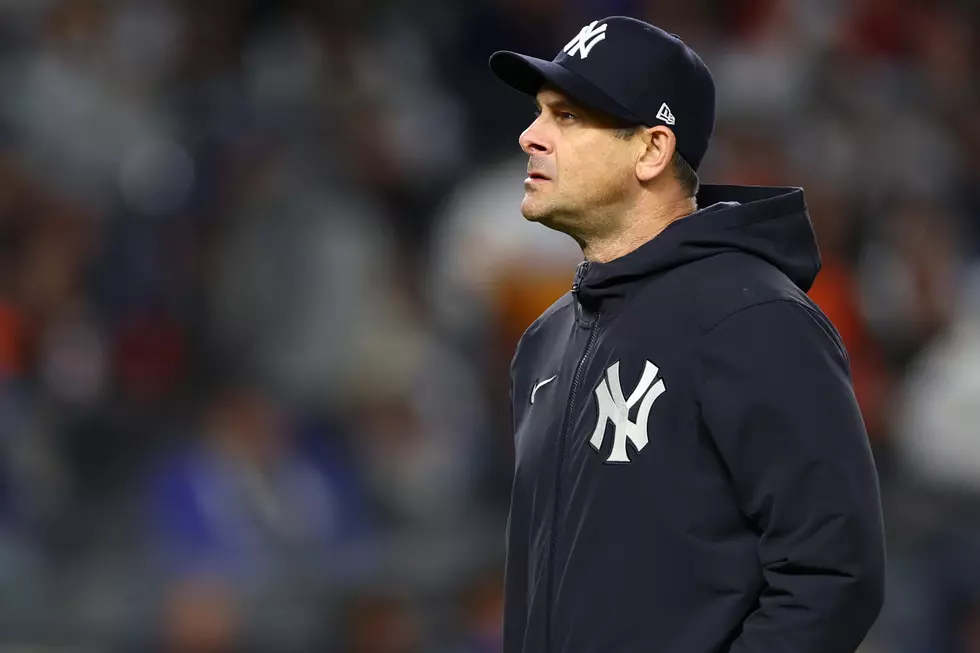 Yankee Fans! Aaron Boone is Coming to Visit in Asbury Park, New Jersey
Elsa / Staff, Getty Images
I am a Yankees fan and I'm excited about the upcoming season! I already have tickets for the Yankees' "Old Timers Game" when the Yankees take on the Milwaukee Brewers. I have never been to an Old Timers Game so I am very excited to see the Yankee greats from over the years at the game, definitely a photo op day. Very excited about a Saturday afternoon in September at the stadium. I am not sure if we will make it up to Yankee Stadium more than once, but we will see.
Well if you are a Yankees fan you may wanna mark this date down because the Yankee skipper Aaron Boone is coming to the Jersey Shore for a visit and autograph signing. Yankee Manager Aaron Boone will visit the Jersey Shore on Friday, February 3rd in Asbury Park. The Yankee skipper will be at Convention Hall beginning at 6 pm on February 3rd.
Former Major League Player and Yankees Manager Aaron Boone will be doing a public autograph signing at Asbury Park Convention Center but you need to get your tickets for the event. Don't miss your chance to meet Yankees Manager Aaron Boone and talk some baseball before the upcoming 2023 season.
CLICK HERE for more information on the autograph session coming up at Convention Hall in Asbury Park Friday, February 3rd. A fun time for all Yankee fans right here at the Jersey Shore. Be sure to wear your pinstripes.
CHECK IT OUT: 100 sports records and the stories behind them
KEEP READING: Here are 50 of the most famous sports goofs