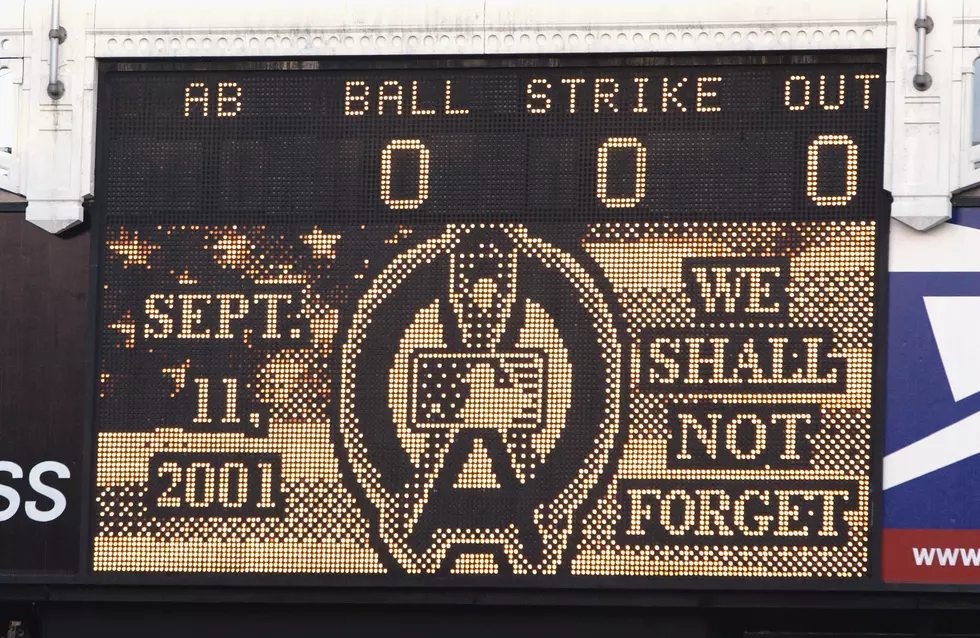 Mets and Yankees to Face-off on 20th Anniversary of 9/11 Attack
Getty Images
It's really hard to believe that September 11, 2021, will be 20 years since the terrorist attacks that targeted Washington D.C., Pennsylvania, and took down the World Trade Center.
Enter your number to get our free mobile app
We all know exactly where we were when we heard the news for the first time. Hopefully, most of us remember the togetherness of that period of time as a region, and as a country.
I remember the continuation of the baseball season in New York as being a major step forward in the healing process. As a Yankee fan, it was even better as the Bronx Bombers had a number of incredible World Series games.
Newsday is reporting that on September 11, 2021, the 20th anniversary of the terrorist attacks on the World Trade Center, the Mets and Yankees will play at Citi Field.
When asked about playing on 9/11/21, Yankees Manager Aaron Boone said he:
can't imagine how emotional and how powerful of an event that could be.
Both the Mets and Yankees haven't released their 2021 schedule, but both did roll out their modified 2020 60-game schedule.
The Mets opener will be on July 24 against the Braves at Citi Field. The Yanks will open at Washington against the defending world champion Nationals.
Enter your number to get our free mobile app
KEEP READING: Here are 50 of the most famous sports goofs