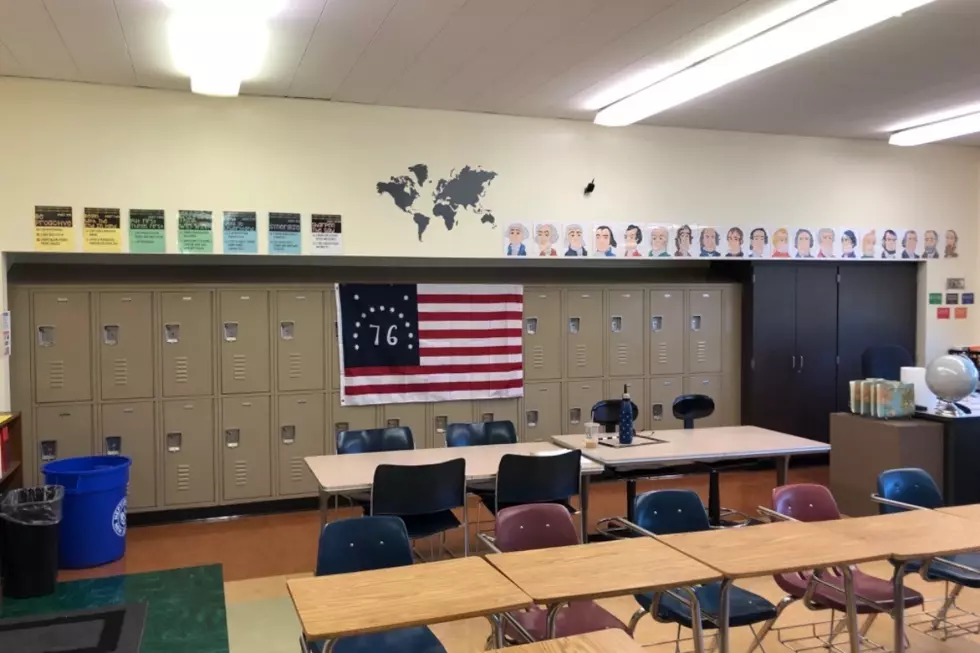 Neptune Teacher Raising $$ to Buy Yearbooks for All Students
(Photo courtesy of Tracy Whitt)
So many local teachers are trying to think outside the box to show their love for their students. Here's what this one is trying to accomplish.
Tracy Whitt, during these unprecedented times, has a goal. And that is to try and raise enough money to be able to buy all of the students at Woodrow Wilson School in Neptune City a yearbook this year. This is a small Pre-K to 8th grade school with 240 students.
Known to her students as "Mrs. Whitt", Tracy teaches middle school Social Studies and a debate elective. And she knows that with all we are now going through, many parents would have to struggle to afford a yearbook for their children.
She is even adding a "quarantine" section to the yearbooks for students who have been sending in photos from home as a contribution!
With schools closed for so long and no guarantee they will be back in session before summer, many students won't have any closure or chance to say goodbye to their classmates. Receiving a yearbook (and for free) would be such a great gift to them, and I think Tracy is setting a wonderful example of how teachers are creatively thinking outside the box in trying to show their students that they are missed.
Tracy says she's hoping to get help from the community in order to be able to do this. Even a small donation could help her reach her goal. And if you can't make a donation, Tracy thinks it would be great if you could share the fundraiser to help spread the word.
If you'd like to reach out to her, you can email Tracy: twhitt@neptunecityschool.org