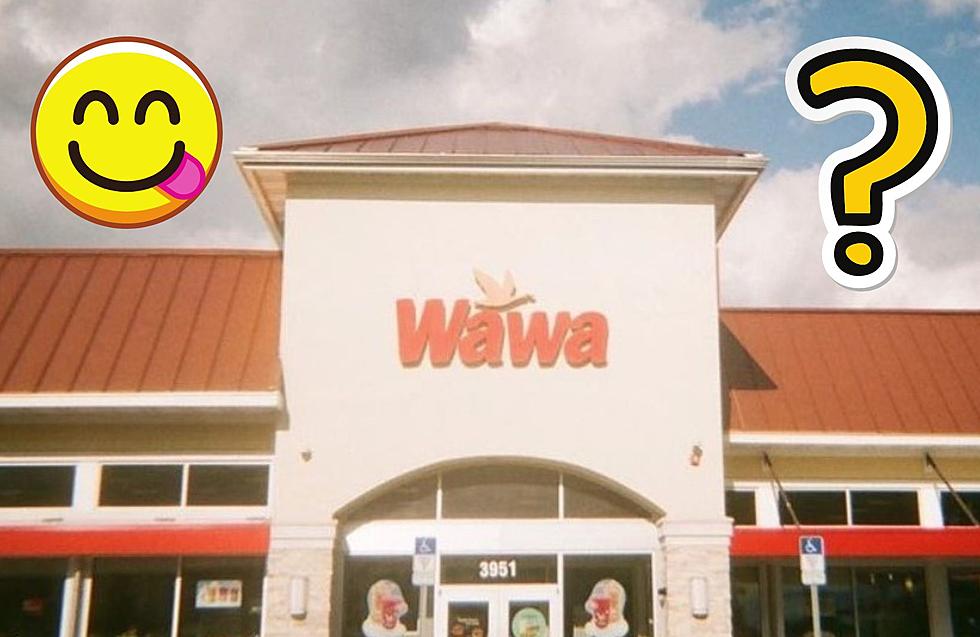 New Jersey Wawa Shoppers Ecstatic as Popular Menu Item Returns
Instagram/Canva
Wawa has certainly come a long way when it has to its menu.
It wasn't all that long ago that a basic Italian sub (or as they call it 'hoagie') is all you could get.
Fast forward to the present day, and Wawa has a plethora of menu items and is introducing new choices all the time.
Some of the more recent additions include dinner plates. Have you seen these on the touchscreen?
Customers are able to order a square meal with protein, starch, and vegetable. They are pretty tasty, and a bit of a healthier option.
At first, when I saw that Wawa was going to do burgers and fries I was a bit skeptical.
These menu items seem to be a hit as Wawa is still serving up the combo and even adding different takes on its burgers. You can also now order loaded fries.
I think the burger and fries are, eh. They're not great, but they're not horrible either.
Sandwiches on ciabatta bread are rather new. They allow you to choose whether to toast the entire sandwich or just the bread.
You can customize your sandwich, or go for Wawa's tasty creations.
Last night I made a late trip to my local Wawa and I saw a staff member on their way out with a large flat box. It caught the attention of a lot of customers.
One person actually asked the Wawa staffer what was in the box and he replied, "pizza."
I asked the cashier what the whole pizza thing was all about and she told me that New Jersey Wawas are bringing pizza back.
Remember years ago Wawa tried to do pizza? You were able to a mini pie like pictured above. To be honest, I didn't think it was very good. It was really doughy.
This time, Wawa is doing pizza differently. Customers are able to purchase a 14 or 16-inch whole pie.
They are available from 4 pm-3 am.
According to Wawa's website, you can get the pizza topped with pepperoni or sausage.
There's another catch that you should be aware of. These pizzas are not available at all New Jersey Wawa's...yet.
Wawa listed the following "select locations" for the pizza party:
Store 931 - 220 U S Route 9, Bayville NJ
Store 8341 - 580 Union Ave., Bridgewater Twp. NJ
Store 452 - 1426-28 Texas Ave., Cape May NJ
Store 8361 - 1911 Taylor Lane, Cinnaminson NJ
Store 8357 - 1200 State Hwy. 33, Hamilton NJ
Store 957 - 1522 Route 38, Lumberton NJ
Store 941 - 4262 Black Horse Pike, Mays Landing NJ
Store 985 - 411 Roseberry St., Phillipsburg NJ
Store 927 - 94 Route 70, Toms River NJ
Store 963 - 1515 Bayshore Rd., Villas NJ
Store 455 - 2999 Evesham Rd., Voorhees NJ
It's worth noting that the Wawa that I was at on Route 37 and Hooper Avenue in Toms River is not on this list, but they did have pizza available. So, if you're interested, you may want to check that touch screen.
Oh, and I know that some of you reading are saying to yourselves, "I wouldn't be caught dead eating pizza at Wawa."
I get it. We live in New Jersey, and there are plenty of amazing options for pizza. But not at 2 in the morning.
Does your Wawa have pizza available, or have you tried it? Let me know. Matt.Ryan@Townsquaremedia.com.
And if you're in the mood for real Italian, check these places out.
15 Beloved New Jersey Italian Restaurants Too Delectable Not to Try