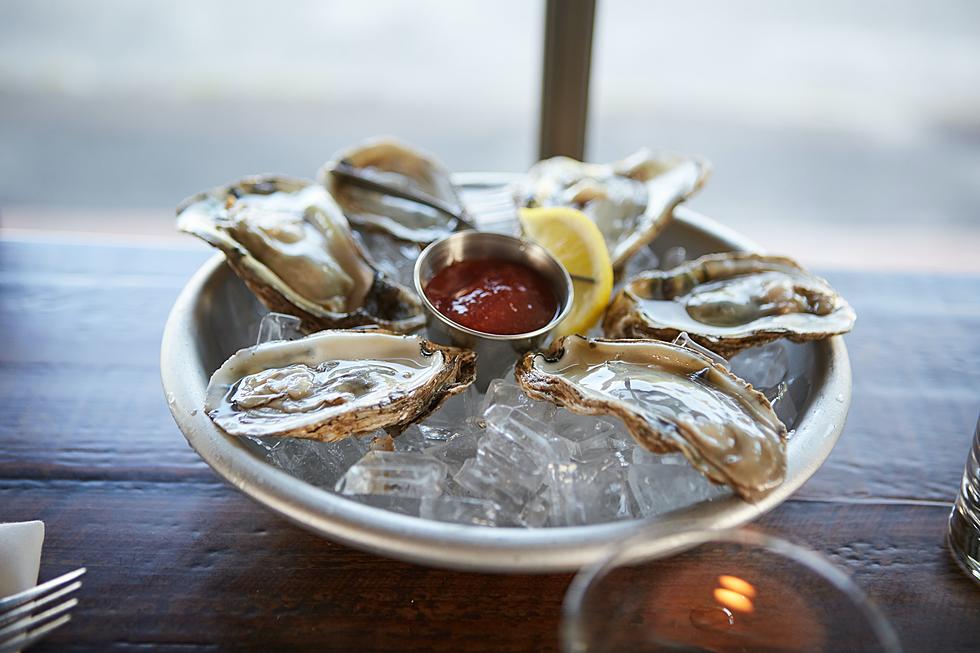 Seafood Obsessed: The Best Raw Bars At The Jersey Shore
Photo credit: David Todd McCarty Unsplash
My husband Tony and I were just saying it's not Summer until we're sitting outside looking at the ocean and shooting down fresh raw clams and oysters covered in hot sauce at the Jersey Shore! We eat em' all and there are so many places to get your fix! I'm sooooo ready for a glass of vino and my fresh catch! Do you love them too? Even my kids are on board!
What kind do you like? Scroll to see the best places in the Jersey Shore to get the biggest, freshest raw clams, oysters and steamers!
1. Steamers they are great but I'm hard core so I'm going raw!
2. Love the East Coast Littlenecks!  Littlenecks, topnecks, cherrystones, and chowders are names for different sizes of the same species of hard-shell clam. Littlenecks are the smallest, they are sweet-and-salty.
3. Cherrystones
The next-largest size is perfect for garlic butter or perfect raw and shucked.
4. Razor Clams are long, thin, and look like the handle of an old straight razor.
6. Topnecks are around two inches served on the half-shell
These are great but bring me those raw Atlantic Oysters any day!
In my video we are sitting outside at McLoon's in Long Branch. We love the scenery...they have the perfect outdoor patio over looking the ocean. The clams never disappoint!  It's our special treat family go-to spot.
Avenue is also on the boardwalk in Long Branch and it's magic. They have a killer raw bar with seats where you could watch the guys shucking right in front of you. they got your Jersey clams and oysters, plus oysters from Maine and the West Coast.
What up Monmouth Beach?!? Beach Tavern is a must go slurp fest of best raw seafood! Overlooking the Shrewsbury River in the Channel Club Marina, Beach Tavern has a raw bar to write home about and their happy hour is no joke! If eating oysters with beer or prosecco is your thing you've found your people. Beach Tavern gets its oysters from Jersey's Barnegat Oyster Collective. It's the best kept secret that everyone found out about. If you are from here you know about it on 33 West Street. I'm driving let's go.
You can't go wrong with Harry's Oyster Bar in Atlantic City they have a sports bar vibe, always 12 kinds of clams/oysters and a seafood shack right off the Boardwalk in Bally's. The 20-foot raw bar has more affordable multitiered samplers ($32 or $64). Their oysters come from the Garden State's Delaware and Great bays, as well as from the Chesapeake Bay, Long Island, and Virginia's James and Rappahannock rivers. The outdoor tables will open very soon and when they do get there early! Enjoy music, cornhole and giant Jenga! My kind of place! 1900 Pacific Avenue, 609-431-0092
I gotta add Urie's in Wildwood to this list...they won't be open until May but when they are you gotta get there! Three brothers opened Urie's Fish Fry in 1956 as a paper-plate joint then a bunch of time later the family sold it to a local restaurant group that renamed it Urie's Waterfront. It faces the intracoastal waterway, so you can't beat the sunset! They have a nice outdoor deck too. 588 Rio Grande Avenue
Do you have a favorite I should add to the list? Email me! Shannon@943thepoint.com
Listen to Lou & Shannon mornings on 94.3 The Point and download our free 94.3 The Point app
What Are the Signature Drinks From Every State?
KEEP READING: See the richest person in every state