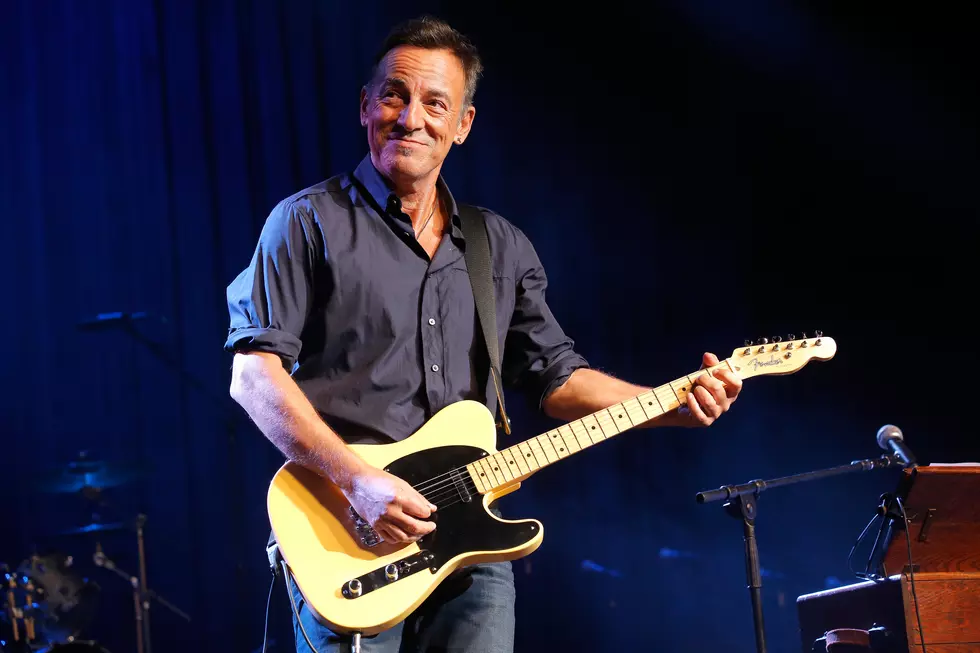 Why Bruce Springsteen Tickets Are Astronomically Priced In New Jersey
Getty Images
What is the most you would ever pay for any given concert ticket?
$200? $250?
Well current concert ticket prices blow these numbers out of the water. Prices are inflated just about everywhere right now.
New Jersey fans were infuriated after floor tickets to see Bruce Springsteen were listed for $1,000 or higher and I don't blame them.
I love me a good live show but personally, I wouldn't be able to spend that much on a two-hour concert.
To add injury to insult, you want to know Bruce Springsteen's net worth while we are at it?
$650 Million
$650 Million
$650 Million
How much money does one guy really need?
His staff allegedly knew of the increased prices before they went on sale and if that is true, I am a beyond disappointed Bruce Springsteen fan.
I am not trying to demote how difficult performing is. It takes hard work, time, energy and dedication like no other to make it in the entertainment industry.
Quick Pause: I am actually working on the performance thing myself. I DIDN'T TELL YOU!? My bad...CLICK HERE.
I'm just asking that you keep ticket prices reasonable, even for us little guys. News flash, every household is spending, on average, 25% of their income on the cost of food and gas alone.
Hopefully, you can understand why $1,000+ for a concert ticket can be frustrating. That is before parking, food, drinks etc.
Did you know we finally figured out why prices for Bruce tickets are SO insane?
It is because of something called Dynamic Pricing, which means the platform, "adjusts the price in real time due to demand," according to APP.com.
Wow. This is the first time I have ever heard of this term and man, what a bunch of bull.
So I have to pay more money for the same exact concert ticket because 20 more people are looking to go to the same show?
Well first of all, now we know. If there is a concert you are dying to go to, keep an eye on ticket prices and see how the cost fluctuates over the span of a week. This could be the key.
Can we take a moment to laugh at how absurd this system has become?
My personal favorite? The WTF You Going To Do Fee because now that we know how it works, we could possibly find cheaper concert tickets.
That's what we're going to do.
Fingers crossed this works.
Can you do me a favor and let me know how this tactic works if you try it?
And can you also answer this question: What is the absolute most, tippy top number of dollars you would spend on a concert ticket, sporting event, dinner, a vacation, rent for one bedroom apartment and a dozen eggs.
Email me: Nicole.Murray@townsquaremedia.com.
Thanks, you rock.
Here's a little reward:
LOOK: Here are the 25 best places to live in New Jersey
Stacker
compiled a list of the best places to live in New Jersey using data from
Niche
. Niche ranks places to live based on a variety of factors including cost of living, schools, health care, recreation, and weather. Cities, suburbs, and towns were included. Listings and images are from
realtor.com
.
On the list, there's a robust mix of offerings from great schools and nightlife to high walkability and public parks. Some areas have enjoyed rapid growth thanks to new businesses moving to the area, while others offer glimpses into area history with well-preserved architecture and museums. Keep reading to see if your hometown made the list.
All The OG Toys I Can't Wait To Buy When Toys R Us Stores Reopen In 2022
Let's take a trip down memory lane to the good old days...shall we?