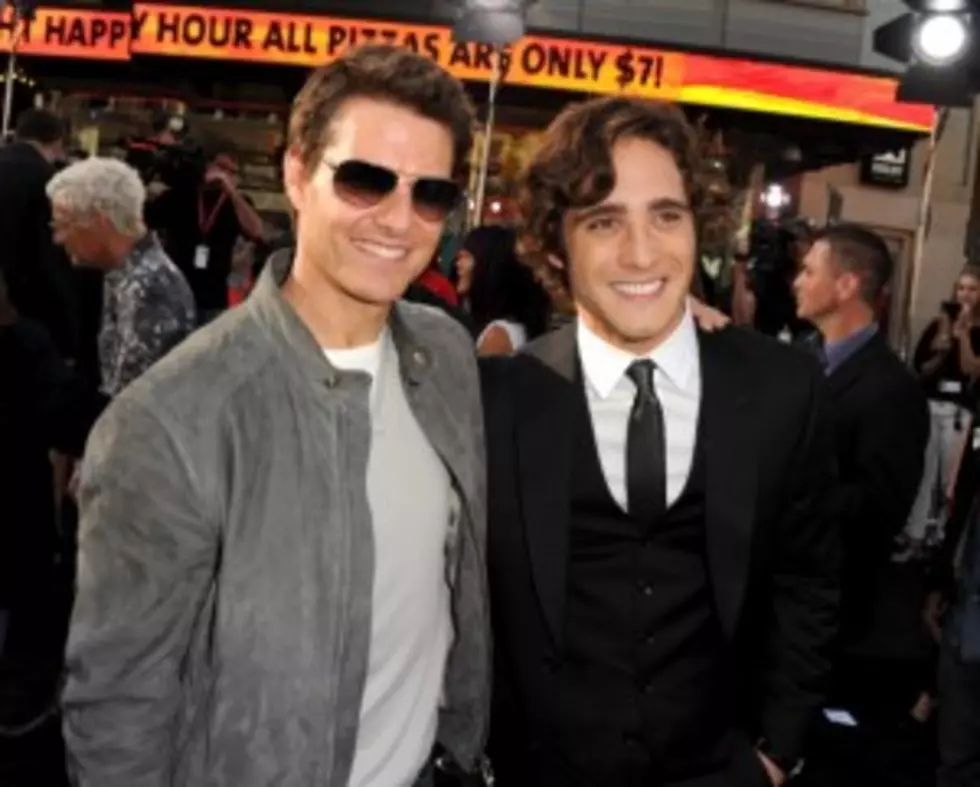 Tom Cruise in Rock of Ages….OMG!
Let me start by saying that what's pictured here is NOT how TomCruise looks in the movie....see, I can't show you the good shots because he is practically naked in them, except for some strategically-placed leather!
It's very, very hard to believe that Tom Cruise is turning 50 in a couple of weeks. Because the body on that man in Rock of Ages is nothing short of devine. But it's his attitude as Stacee Jaxx that steals the show.
You might have thought he was good in Top Gun. You might have liked the underwear scene in Risky Business. You might have enjoyed his little rendition of "Free Falling" in Jerry McGuire. But Tom Cruise has NEVER played a role like this. The audience even applauded after the premier ended last night.
I saw the Broadway Show Rock of Ages just a few weeks ago and loved it. So I was very happy when I had a chance to attend the NYC movie premiere. And there were two absolute standout performances. Tom Cruise, who I will continue to gush over, and Alec Baldwin, who was freakin' awesome! Between Alec and Russell Brand you will tremendously enjoy their humor.
And yes, it is a funny movie. An '80s musical that makes fun of the '80s and how seriously we all took ourselves thinking we were 'all that'. Big hair rock stars with even bigger attitudes, the BEST OF THE BEST music that will make you struggle to stay in your seat (I so badly wanted to get up and dance), and quite a few surprise celebrity appearances.
And yes, Tom Cruise CAN sing! So can Diego Bo9neta (pictured here with Tom) who is incredible in his role, too.
If you are looking for the perfect Girl's Night Out.....gather up your friends and go see Rock of Ages. I know I'll have to see it again when it opens Friday night.
Trust me: you'll never look at Tom Cruise the same way again.