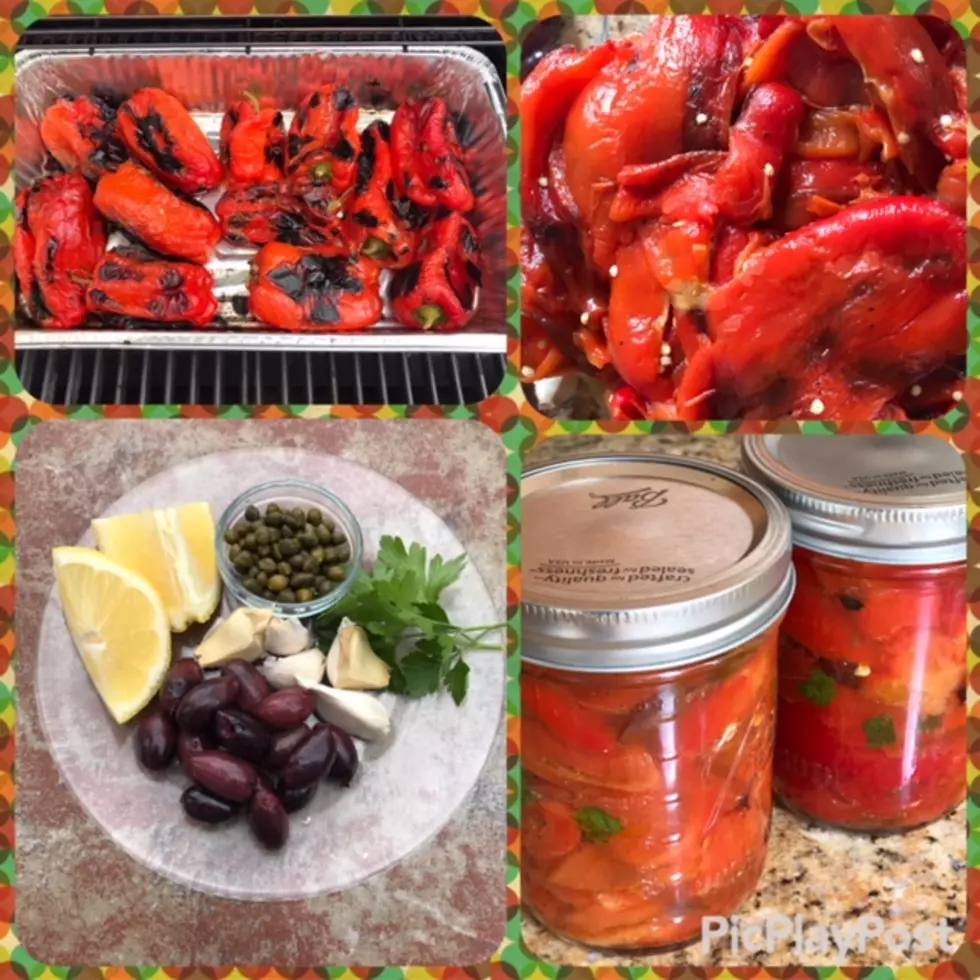 You Need To Try Gino D's Homemade Roasted Peppers
Gino D
With all of the farm markets available at the Shore, I highly recommend you take advantage of my roasted peppers recipe. All you'll need are red and/or yellow peppers, Kalamata olives, capers, garlic, parsley, Extra Virgin Olive Oil and the juice of a lemon.
Roast the peppers on the grill occasionally turning them, so they roast on all sides. Remove from the heat and let cool (about a half hour). Remove the skin, stem and seeds without rinsing the peppers. Rinsing them removes all of the taste. In a bowl, combine pitted Kalamata olives, capers, chopped parsley and garlic mixed with EVOO and lemon. If you want to add hot pepper flakes and salt, that's your choice. Now you can enjoy your roasted peppers with steak, chicken or a nice extra to your sandwich. I also put them in the blender (pulse a few times don't puree) and toss the mixture with penne pasta and grated cheese.
Roasted red peppers are rich in antioxidants, which help prevent damage from free radicals and Vitamins A and C. Vitamin A is essential for eye and skin health, while Vitamin C supports the immune system. There are additional health benefits from the other ingredients as well. Click here for health benefit details. Jar your peppers and store them in a cool place. You can also bring them to your next BBQ. Just don't forget the Italian bread. Buon Appetito!