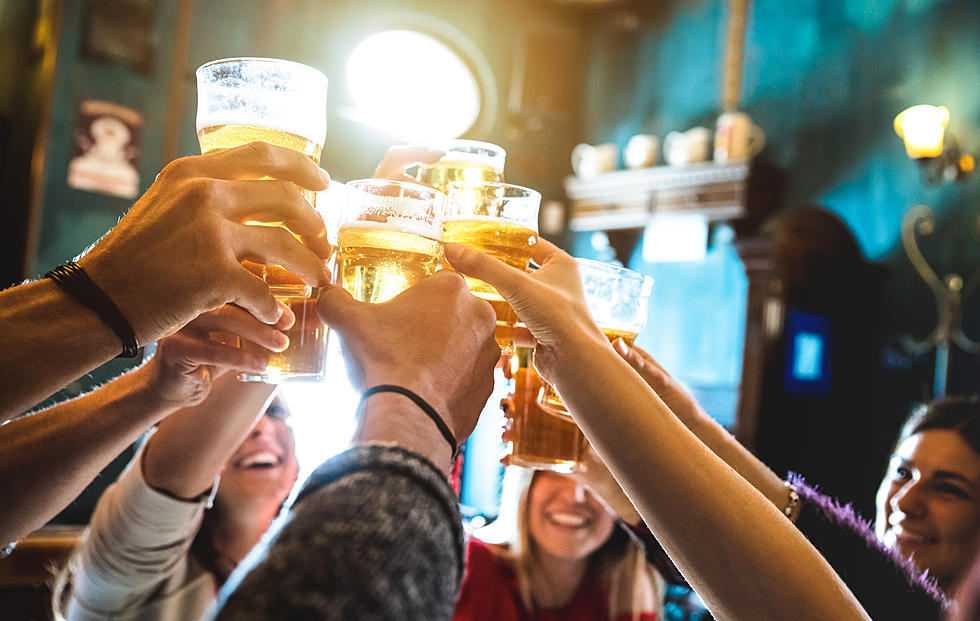 Another Floating Tiki Bar is Coming to the Jersey Shore this Summer
Getty Images/iStockphoto
I love it when these pop-up. The more floating tiki cruises at the Jersey Shore, the better.
We are familiar with the floating tiki cruise on LBI this past summer. It was exciting and new and it was just what we needed here at the Shore in the middle of the pandemic. I know they'll be back again this year.
Another floating tiki bar is coming to the Jersey Shore this summer. This time in Ocean City. Just a quick drive south on the parkway. Pau Hana, is chartering tiki bar boat tours in Ocean City. It's rather interesting because Ocean City is a dry town at the Jersey Shore, but now there will be an option to party on the water. If you're wondering what Pau Hana means, "The time after work." Time for relaxation, according to their really cute website.
Not only do they do floating tiki bar cruise parties and alcohol, but they also do a "Coffee on the Bay Tour" - a morning excursion that is open to all ages. WOW, that sounds amazing, I can not wait to try this out. According to their website, they have several tours or charters, click here for more information. All tours launch from the Ocean City Fishing Center.
Listen to Shawn & Sue mornings on 92.7 WOBM and download our free 92.7 WOBM app.
The company's boats are certified by the United States Coast Guard. The trips are BYOB and guests can bring their own snacks — though the company will arrange snacks and meals for an additional cost. As Ocean City is a dry town, not even allowing BYOB restaurants, alcoholic beverages cannot be opened or consumed until the boat has left the dock, according to the company's website. Tours also include music but you can also bring your own. This sounds like so much fun.
"We invite you to join us on our never-ending quest for the perfect sunset while surrounding yourselves with close friends, a cold drink and great tunes," the Pau Hana website says. I think I will.
CLICK here for more information about the floating floating tiki cruises in Ocean City.
View this post on Instagram
LOOK: Here are the best small towns to live in across America