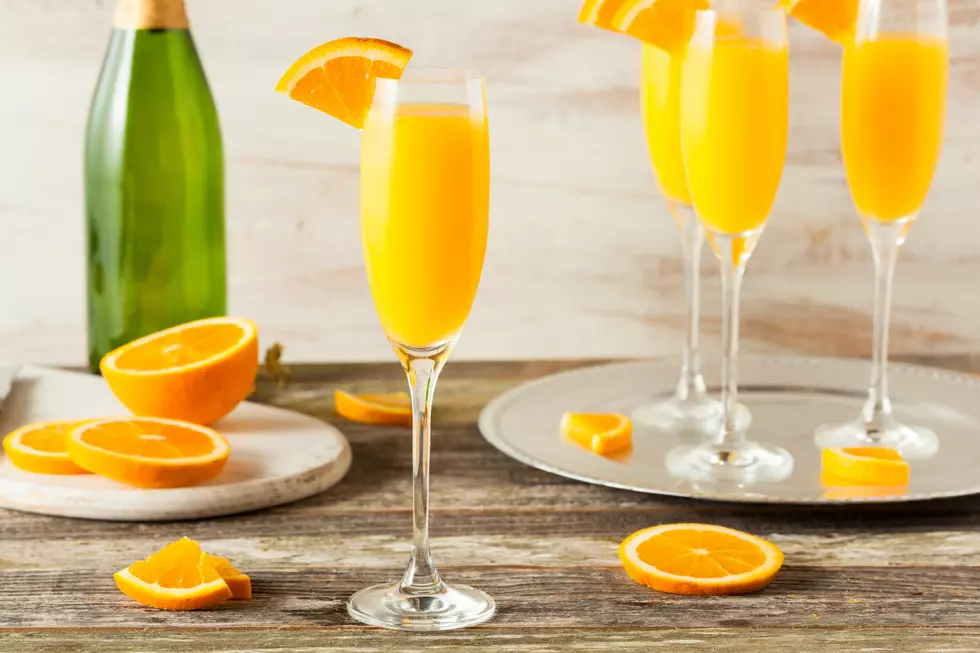 Bottoms Up! Is The Jersey Shore's Best Place For Bottomless Mimosas In Asbury Park, New Jersey?
Sparkling wine Orange Juice Optional extras like vodka, Grand Marnier, Chambord, and even whiskey bhofack2, Thinkstock
Sometimes starting the day drinking bottomless mimosas with friends is exactly what you need. You might have a terrible headache later in the afternoon but hopefully, the brunch was worth it. Over the weekend my friends and I took full advantage of bottomless mimosas in Asbury Park. For $15 I was able to drink all the mimosas I wanted. At this specific place which I will highlight in the next paragraph, you are able to drink orange juice mimosas or pink grapefruit mimosas. I drank 9 tasty pink grapefruit mimosas and 1 orange juice mimosa... all together 10 mimosas, yes, 10! Maybe a little aggressive but boy did I have an awesome Saturday.
I think it's safe to say one of the best places to enjoy a brunch and drink bottomless mimosas is at Cross & Orange in Asbury Park. The well-designed restaurant on Cookman Avenue is definitely a place you want to try if you haven't already. The staff is very kind and the food is delicious. They are open for brunch and dinner Wednesday through Sunday. Cross & Orange focuses on the art and architecture of cuisine. According to their Facebook page, "the Cross & Orange name and concept originates from lower Manhattan's mid-19th century Five Points district, where two cross streets and multiple cultures converged from around the world to form cuisines that are considered today's American classics." You can check out their brunch and dinner menu HERE.
It's important to note, even in a pandemic world, Cross & Orange is now booking events for 2021. The building is so nice that they host weddings, holiday parties, showers, engagement, and graduation events. My good friend just had his wedding reception there! Pictures below:
A huge thank you to Cross & Orange for a fun Saturday brunch. I wish them continued success in 2021. How about you? What's your favorite spot for bottomless mimosas?
Listen to Jimmy G nights on 94.3 The Point and download our free 94.3 The Point app.
20 Best Selfie Spots in Asbury Park