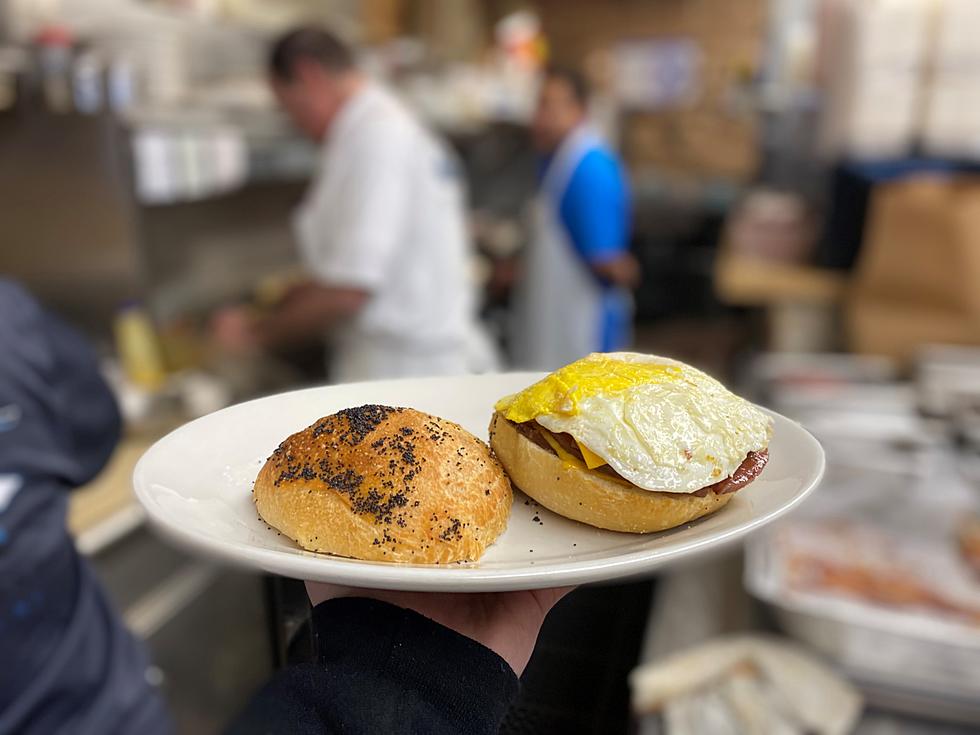 Website Says Our State's Best Breakfast Sandwich Is In Asbury Park, NJ
Photo, Alyssa Hollis
We know there is some great food coming out of Asbury Park these days, and it's really awesome when the great eateries of the town get acknowledged and have the opportunity to take a bow for it. Do you love breakfast sandwiches?
We all love breakfast sandwiches, and it turns out the best breakfast sandwich in all of the Garden State is right here in our backyard. If you live in Asbury Park, you don't have to go far for it.
The choice of which type of breakfast sandwich isn't surprising at all. Here in New Jersey, we are the champions of the Pork Roll, Egg, and Cheese, and that is confirmed by 24/7 Tempo.
The part we love the best about this story is that they chose the amazing Pork Roll, Egg, and Cheese from Frank's Deli in Asbury Park as the top breakfast sandwich in the whole state.
That's a super nice honor, and one that is well deserved, and the fact that one of our beloved local businesses is getting some national praise is an extremely cool thing for them, and us. And look at this Pork roll, egg, and cheese!
Frank's Deli & Restaurant is right on Main St. in Asbury Park, but they've been doing it for over 60 years. You know a place must be great to be around that long. And they are. and if you think their breakfast sandwiches are awesome, wait until you try one of their amazing sandwiches for lunch!
When You're Ready For Dinner Check Out These Great Local Seafood Spots
The 20 Dynamite New Jersey Diners That Are Too Tasty Not to Try
The Most Heavenly Breakfast Spots in Monmouth County