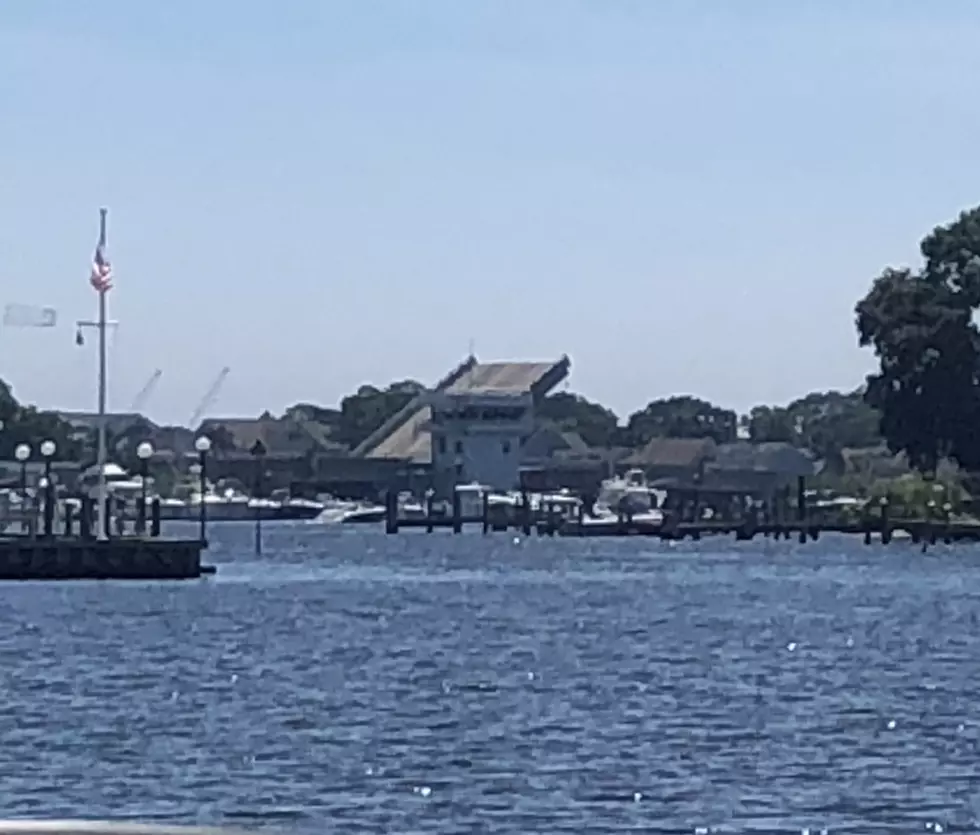 Can You Name This Jersey Shore Bridge?
Lou Russo, Townsquare Media
This past Saturday was a perfect day to get out on a boat on the Hersey Shore waterways. And it seemed just about everyone with access to a boat was doing just that.
And of course, when you're out in the local waters, you're going to take pictures. It never ceases to amaze us what a beautiful place we live in, and I was out on the boat clicking away myself on a gorgeous summer Saturday.
And while I was taking the pictures, I snapped one that I thought would be perfect for a Jersey Shore Mystery Bridge contest.
I'll be the first to admit that this bridge is far from a mystery for most locals and boaters, but the name is so catchy we just had to use it.
So here are some clues about the bridge even though you most likely don't need them.
(1) The current bridge is celebrating it's 20th birthday this year.
(2) The total length of the bridge is 272 feet long.
(3) Well over 10,000 cars use this bridge daily.
(4) The name of the waterway it spans is one letter away from a curse word.
You' ll chuckle when you realize what the last clue means, if you haven't already.
Here's a bonus clue. You might be on a road with the same name as a town in Mercer County if you're waiting for this bridge to go down.
That should be all you need to get this one, and we'll give you the correct answer tomorrow morning. Good luck!
Enter your number to get our free mobile app
See the Must-Drive Roads in Every State