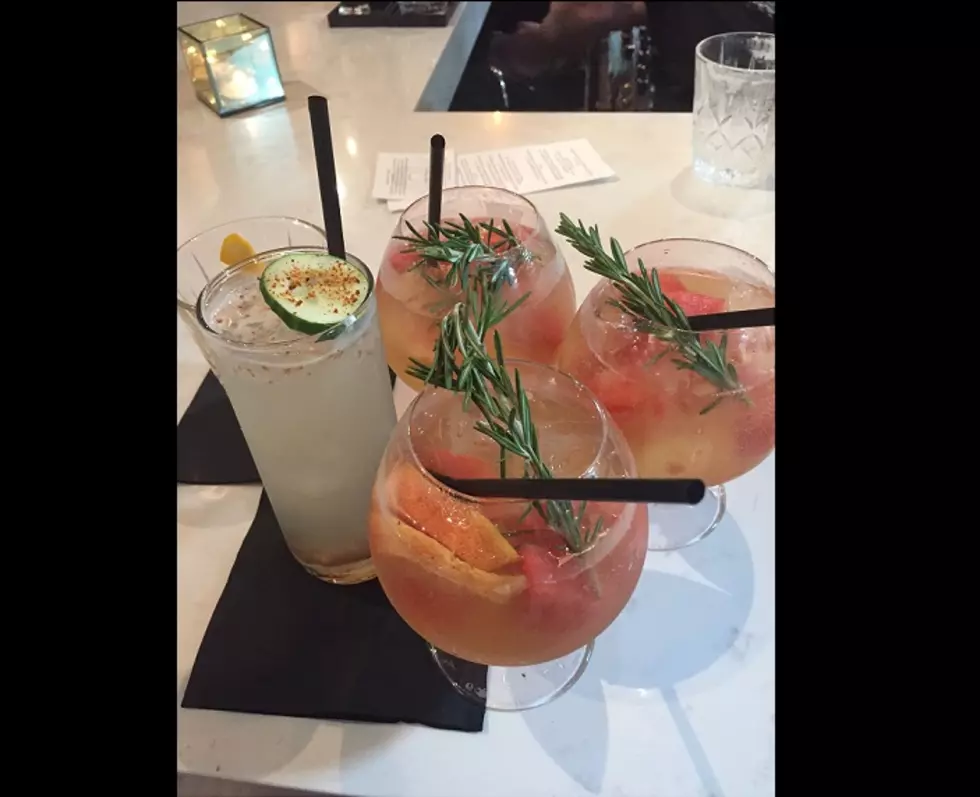 Checking Out The New Asbury Park Distilling
Cocktails at Asbury Park Distilling (Laurie Cataldo)
Located next to the Asbury Biergarten on Lake Ave. at Emory St. in the heart of downtown Asbury, APD notes on its website that it is Asbury Park's first distillery since Prohibition ended in 1933!
At this point, they are making their own vodka and gin right in house, and you can stop in for a tour (and tasting, obvi.)
They tell me that they also hope to get the necessary permits and paperwork ready to go so they can start crafting/serving whiskey this September.
It's cool to see all of the machinery that they use to make their spirits, but let's be honest, the fun part is in the drinking.
I'm a vodka girl, and this stuff is smoooooth. It's a corn vodka, and I enjoyed mine in the Asbury Collins, made with fresh cucumber, lemon soda, and a slightly spicy chili-lime garnish. It is a PERFECT summer drink.
My husband got the Gin Old Fashioned, which he really enjoyed, and my friends tried a grapefruit and rosemary vodka drink called the Night Moves. Not only were the drinks well-balanced and tasty, but they're beautiful too!
If you really appreciate a quality cocktail, or just want to enjoy an adult bev in a cool atmosphere, stop by Asbury Park Distilling. It's legit.
You can also purchase handles of their vodka and gin to take home!
Their hours vary (a permanent schedule is coming soon!), so you may want to check out their Facebook page or give them a call at (732) 455-3934 to make sure they're open for tastings/tours, but if you get the chance to stop in, I highly recommend it!