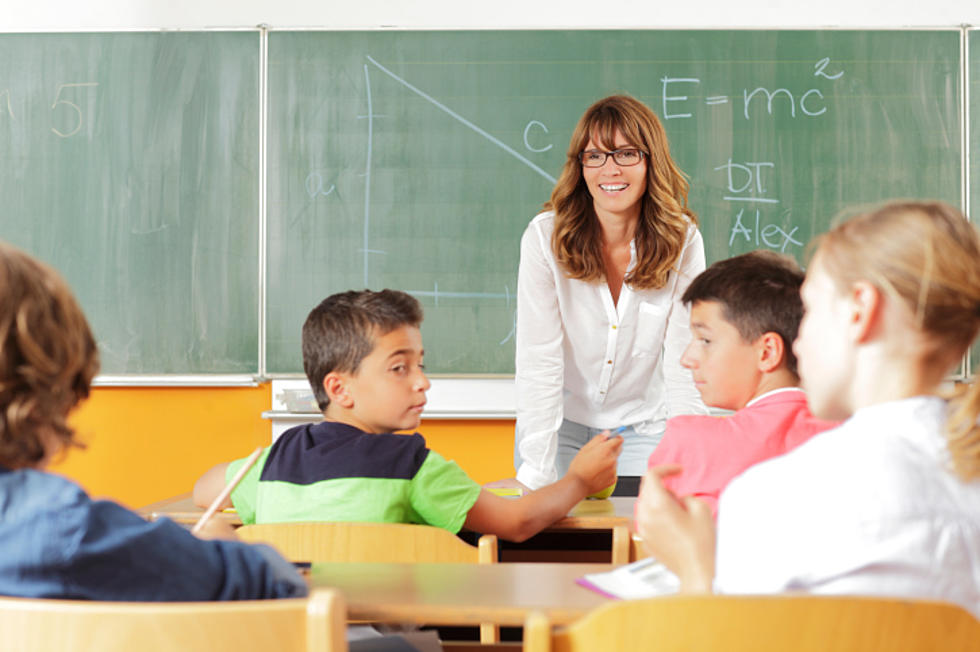 Chipotle Giving Away $1 Million Worth Of Food To New Jersey Teachers
Szepy
I want to start this piece by shouting out all the New Jersey teachers out there.
Your jobs are more difficult than anyone realizes and I emulate the time, effort and patience you put into your work on a daily basis.
I am not the only who wants to recognize your hard work.
According to NJ.com, Chipotle is gearing up to give away $1,000,000 worth of free food to teachers as we prepare for yet another school year to begin.
"Teachers cultivate a better world by shaping the next generation," said chief marketing officer Chris Brandt according to NJ.com. "As a longtime supporter of education, we are encouraging our fans to join us in recognizing teachers and their impact on America's youth."
Do you know a teacher that you think is deserving? All you have to do is nominate them for the free grub!
To nominate a teacher you know, simply comment on Chipotle's social media with their tag. Facebook, Instagram and Twitter are all fair game.
Who are you going to nominate?
Unfortunately, you don't have a lot of time to think about it because time is running out.
You only have until the end of the day TOMORROW, August 12th to make your nominations.
Starting this Monday, August 15th, Chipotle will randomly select 2,000 teachers to win some free grub in honor of the back to school season.
The total amount of food given away will come to $1,000,000.
To all of our New Jersey teachers: you are some of the most dedicated, patient and hard working people I have ever met. Rock on educators!
Need a burrito now? Can't wait for Chipotle to decide?
Here are some places to hit up:
8 SPICY AND AUTHENIC JERSEY SHORE MEXICAN RESTAURANTS
Where To Get The Best Comfort Food At The Jersey Shore
You hear that? It's carbs calling your name...