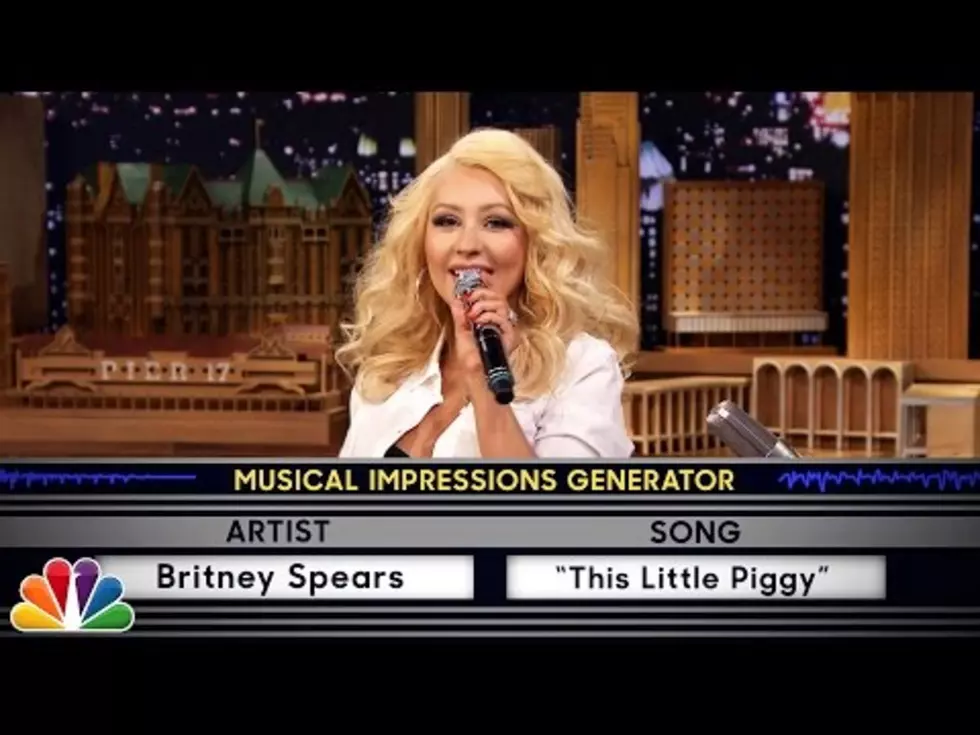 Christina Aguilera Does Spot on Singing Impressions with Jimmy Fallon
NBC via YouTube
When a video legitimately makes me laugh out loud, I HAVE to share it!
On last night's episode of The Tonight Show with Jimmy Fallon, Christina Aguilera played a game called 'Wheel of Musical Impressions' and it was perfect.Basically the guest and Fallon switch off doing musical impersonations of famous singers doing silly songs.
Aguilera did a version of the Folgers coffee jingle as Cher, and 'This Little Piggy' as Britney Spears -- and it was hilariously spot on.
Jimmy's also played the game with Xtina's fellow judge from The Voice, Adam Levine, back in September and it's equally funny.
Jimmy Fallon is just OWNING the late night game!