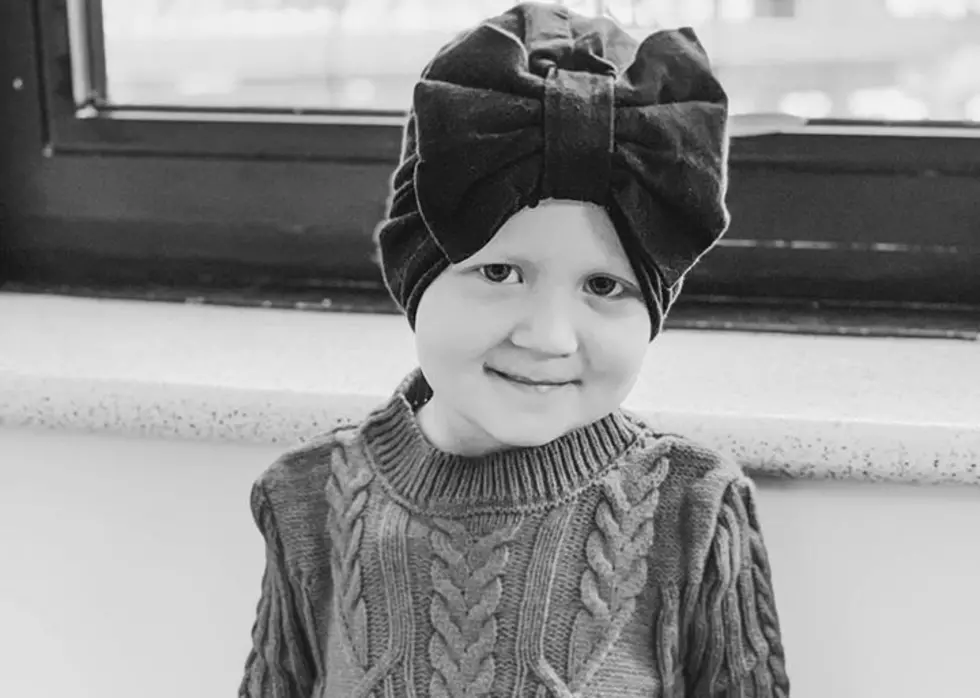 Donate Blood in Neptune Friday to Help 2-Year Old Charlotte
(Charlotte, Facebook photo)
Precious Charlotte has had to endure high-intensity chemo, stem-cell transplants and transfusions for a cancerous stomach tumor. Now Senator Vin Gopal and other legislators are offering their help by holding a blood drive so that our community can come together to donate blood.
The goal this Friday is to raise awareness of neuroblastoma/stomach cancer and collect blood and platelet donations to help toddler Charlotte Scalese and other children who are having to fight this disease.
Please stop by the blood drive this Friday, Jan. 31st, at the Neptune Township Senior Center at 1607 Rt. 33, from 1 and 7 PM.
Charlotte, her parents and her little brother live in Neptune Township and are asking their Monmouth County neighbors to give blood to support Charlotte's recovery.
Since her diagnosis with neuroblastoma - a cancerous stomach tumor found in young children - last year, Charlotte has undergone more than a dozen blood transfusions, several rounds of platelet transfusions, and several rounds of high-intensity chemotherapy.
Her parents are optimistic that Charlotte's bright and resilient disposition will help her as she continues to recover, but are hosting the blood drive to ensure that she and other children with similar diseases have enough resources to ensure a successful recovery.
This blood drive is co-hosted by Senator Vin Gopal, Assembly Members Eric Houghtaling and Joann Downey, and the Township of Neptune, as well as Charlotte's parents Laura and David. Walk-ins are welcome, though you can also make an appointment by
CLICKING HERE
or by calling 800-933-2566.
Senator Gopal
says, "As a community, we need to come together to help Baby Charlotte complete a successful recovery. I encourage everyone who's able to come out to this drive to support Laura, David, and their family."
Assemblywoman Joann Downey would like to give huge thank-you to Neptune Township for helping to host and coordinate this event, especially to Mayor Rob Lane, along with everyone who has supported the Scalese family so far.