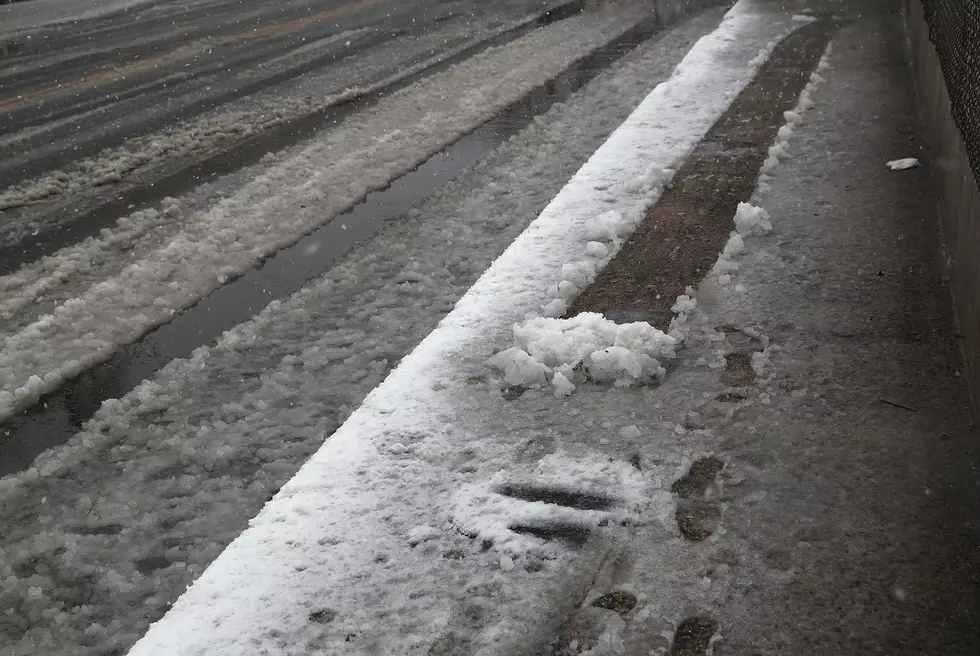 New Jersey Ready For Another Sloppy Spring
Getty Images
So, we are approaching the finish line to a very difficult February weather wise here at the Jersey Shore. But, before we treat March like a finish line, you should know some things.
Here are some things about March here at the Jersey Shore you should be aware of before breathing a sigh of relief that the winter is over for us. The stats will show that March can be a tough month around here, too.
Here is some data provided by the Office of the State Climatologist that will serve as a reminder that we've had some rough weather in march as well. Let's start with the average March temperatures some local towns.
Freehold...41 degrees
Toms River...40 degrees
And now the all important precipitation. The good news about March precipitation is that it's not exclusively snow, but the bad news is every precipitation could be snow, right? So here are the average March precipitation numbers from the local weather stations...
Freehold...4.28 inches, which by the way is the second highest month of the year.
Toms River...4.79 inches, which is the highest monthly precipitation amount for the year.
So now that we know that March is among the wettest months, we take a look at the average minimum temps for March and we see that the average lows will keep the threat of snow alive and well through the month.
Freehold has an average low temperature right around the freezing mark (31.8 degrees) which is actually warmer than the average March low in Toms River (30.1), so the bottom line is, we may have less of a chance for significant snow at the Jersey Shore in March, but the possibility, as we all know, is still real.
Let's end with some good news. Weather Spark says the Freehold area averages less then an inch of average snowfall in March, and for for Toms River it's also less than an inch. That we can handle.
Listen to Lou & Shannon mornings on 94.3 The Point and download our free 94.3 The Point app.
Get To Know Lou's Partner Shannon Holly