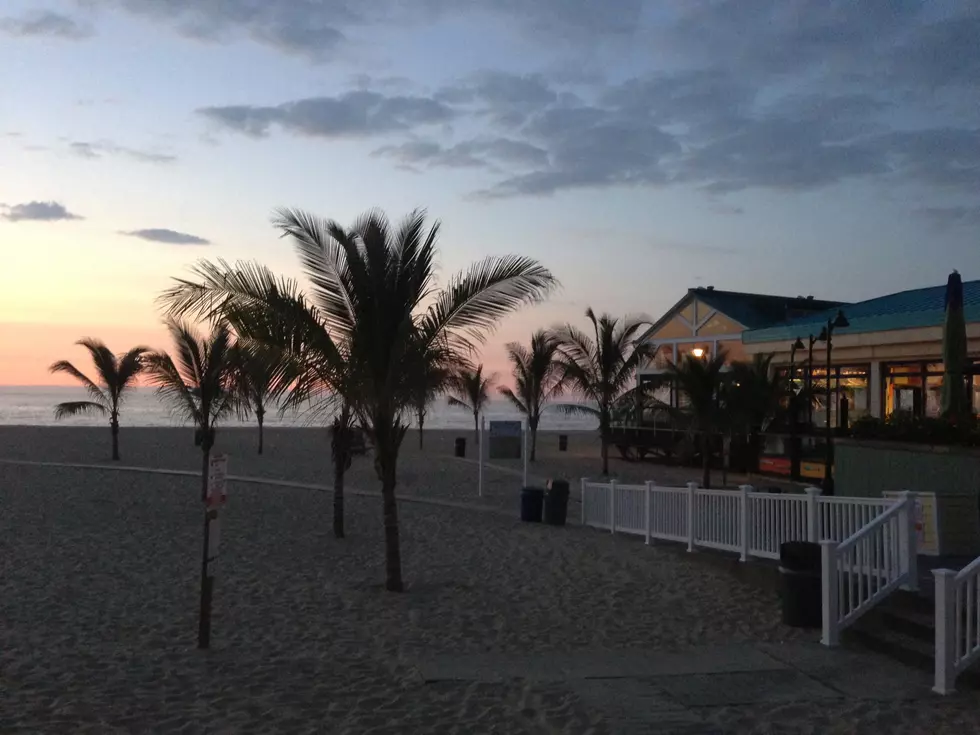 Lou & Liz Are Live At Jenkinson's This Morning
Sunrise at Jenkinson's (Lou Russo, Townsquare Media NJ)
It's another beautiful morning at the Jersey Shore and we are starting it off in about the best way you can.
Liz and I are live at Jenkinson's Boardwalk all morning long! We will be broadcasting live until 10:00am and we would love you to join us.  The weather looks good again today with temperatures expected to be in the 70's at the beach, so take advantage!
We're broadcasting from our regular spot, just across from the Aquarium. If you come up the ramp from the parking lot behind the Aquarium, we are just to the left. Come and spend a great summer morning with us.