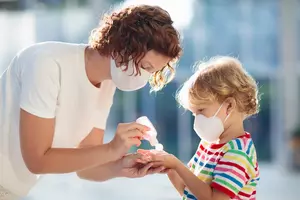 New Jersey Among States With Most Coronavirus Restrictions
FamVeld
In a recent study, New Jersey is among the states in the nation with the most coronavius restrictions.
The study was done by WalletHub, which looked at all 50 state and Washington D.C. and used 14 metrics to determine which states had the least coronavirus restrictions. And not surprisingly, after how hard the Garden State was hit, we are not among the states with the least restrictions.
As a matter of fact, the results show quite the opposite. It turns out the Garden state has the 3rd highest restrictions in the nation. We even have more restrictions than our neighbors in New York.
Here are some of the categories that contributed to our ranking in this study included requirement to wear face masks in public, large gathering restrictions, statewide school restart, reopening of restaurants and bars among others.
You can learn the complete methodology of the study at WalletHub. New Jersey's rank has dropped 10 spots on the 'least restrictions' list since May 19th.
The good news is that the numbers in New Jersey are steadily improving, and those improvements should translate to more openings and less restrictions. That can't come soon enough for those Garden State residents who's businesses and jobs depend on it.
Certainly, the last thing I want to see is any step backward in this battle against the virus, so let's do this safely, but let's get the Jersey Shore back to being the Jersey Shore as soon as possible!
Enter your number to get our free mobile app
Celebrity Couples Who Secretly Got Married