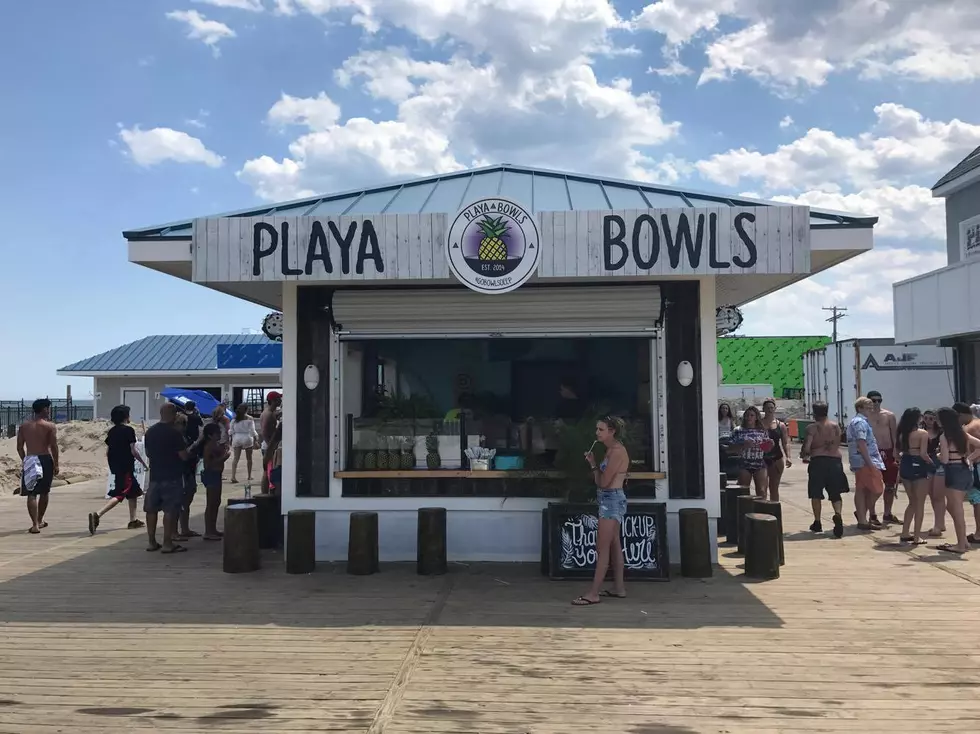 Playa Bowls Opens In The Middle Of The Seaside Park Boardwalk
Photo by Justin Louis
Based on online response alone, I think it's safe to say that Playa Bowls has quickly become one of the Shore's most popular new treat shops.
If those reactions are any indication, I feel comfortable saying that Ocean County will be excited to learn that not only is there a new Playa Bowls location right here, but they also get the honor of being the first to move into one of the new permanent buildings on the Seaside Park boardwalk.
I happened to be visiting the boardwalk on Saturday with my mother, and had a chance to chat with the staff, who told me that they'd had a few pop-up locations in recent weeks, but they'd just gotten the go-ahead to roll up the gates and officially open their new home just steps away from The Sawmill that very day.