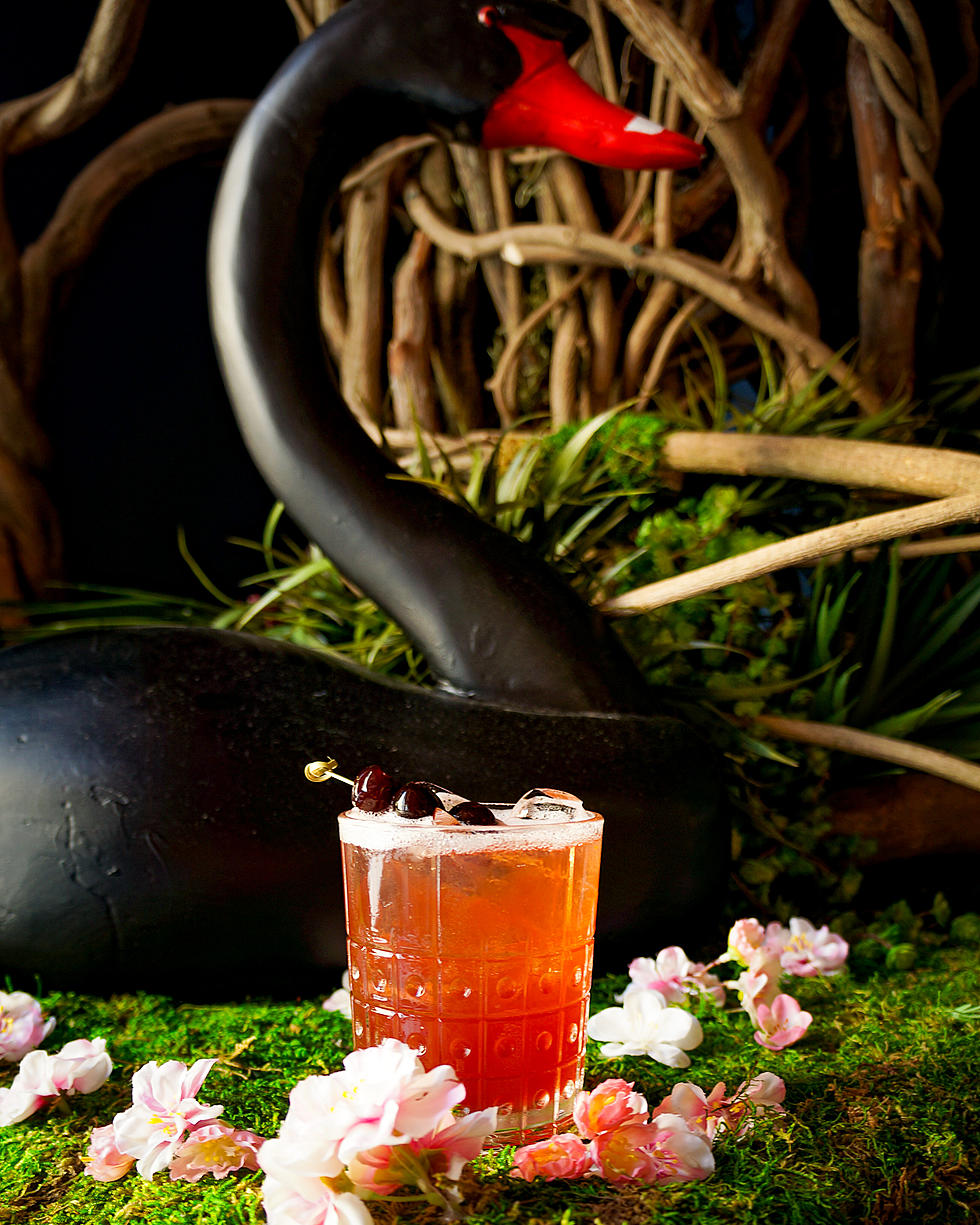 Take An Exclusive Peek At Chef James Avery's Newest Pub Opening In Asbury Park, NJ
Deborah Smith
We have a brand new restaurant that has just opened at the Jersey Shore and my curiosity has piqued because it is yet another business that is being run by Chef James Avery.
What does he have cooking up his sleeve this time?
It's SO good...so I'll tell you.
The newest restaurant is The Black Swan Public House which is located at 601 Mattison Avenue in Asbury Park.
I was lucky to speak to James Avery himself to get all the information possible.
Avery's goal with this spot was to give Jersey Shore folks, "the ultimate European experience."
In essence, it is James' own interpretation of a traditional European Gastro Pub but it is one that is beautiful designed and has a warm and cozy vibe to it.
Once you walk through the door, you will immediately feel like you are in another country.
"This place has always looked like it belonged in downtown London," said Avery as he discussed the creative design of the restaurant.
The restaurant is not one full entity, but instead is split up into four separate areas. Each space of has its own personality, so there is a little something for everybody.
Let's take a look and FYI, you will find photos of these spaces in the gallery below:
1. Pub: This area has a bar (woo!) and the décor is very dark and covered in black. There are various televisions set up to watch Soccer and what not...as Europeans do.
So if you are looking to grab a beer and a burger solo or drink a few brewskys with the boys...this is the spot.
2. Dining Room: This area is a romantic space set up with flowers, tables and grand marble columns.
This space of the restaurant is made for the ultimate, romantic date.
3. Tea Room: This area has ornate rugs, Victorian-style furniture and paintings hung up on all the walls. Remember, pinky out!
Once complete, this area will be perfect to host weddings, bridal showers, baby showers or even to just enjoy enjoy a classy day with the girls.
4. The Vault - This area has oriental rugs covered from wall to wall with chunky and rich wood furniture.
This space is perfect for a pre-dinner or post-dinner cocktail. It can also be rented out for a private gathering.
"This space can offer the Jersey Shore so much!" Avery explained. "Having all these spaces available to you at a Jersey Shore pub is not something you see everyday."
And now onto the food...which you will also find photos of when you scroll down to the gallery below.
So....do you like to try new things?
Great! Then tie that napkin around your neck and let's dive in.
Yes, this spot will have wings and burgers but the focus will not be on your everyday bar food items.
Instead, James put together a menu filled with, "approachable items as well as interesting authentic foods," which include various European plates and Indian dishes to give customers the experience.
Okay....now it's time for the goods I promised.
Let's take a look:
Sneak Peek At James Avery Newest Restaurant: Black Swan In Asbury Park
Looking for the ultimate European experience? Check out Chef James Avery's newest restaurant!
Let me say this: my curiosity is more than piqued. So if you are down to try something new in Asbury Park...I'll meet you there?
For more information on Black Swan in Asbury, check out their
website
.
Exclusive Sneak Peek At R Bar In Asbury Park
This new Asbury Park opening is one you don't want to miss!
THE PHEMOMENAL JERSEY SHORE RESTAURANTS WE CAN'T AFFFORD TO LOSE
25 Best Restaurants in Ocean County Chosen By You
We all have our favorite restaurant in Ocean County. I loved putting this photo gallery together because you chose every single one of these fabulously, delicious restaurants in Ocean County.