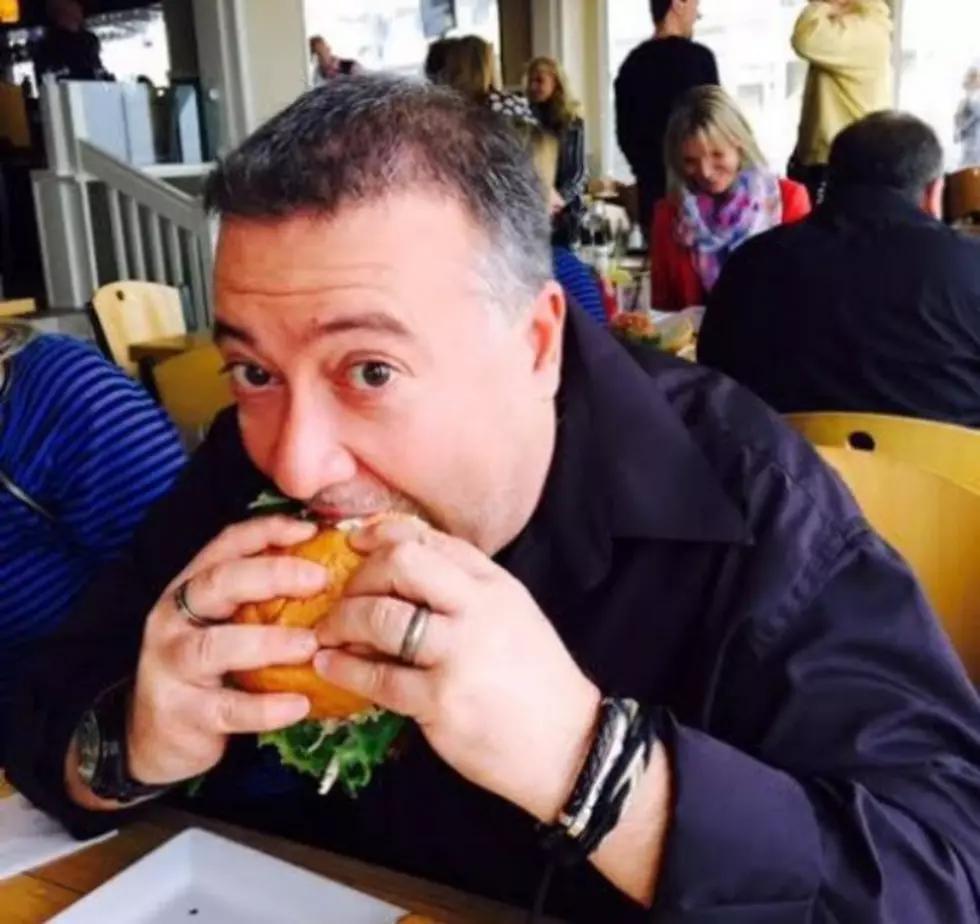 Thanks For Your Support Of The Mark The Shark Burger
Lou takes a bite of the Mark The Shark Burger (Monica Vermeulen)
The burger is a tribute to Mark Levine, a young boy who lost his battle with cancer in 2010. Chef Mike made Mark's burger creation a reality and purchases of the burger help the Ashley Lauren Foundation, which offers hope and help to kids with cancer and their families here in New Jersey.
Friday night's Mark the Shark Burger Bash was a great kickoff to the launch of the burger, which is now a fixture on the Chef Mike's ABG menu. The burger is delicious, and the cause is amazing!
If you made it out to the event Friday, thank you for your support, and if you couldn't make it, no problem. just put it on your radar to get over to Chef Mike's ABG and have a Mark the Shark Burger. You'll be glad you did!