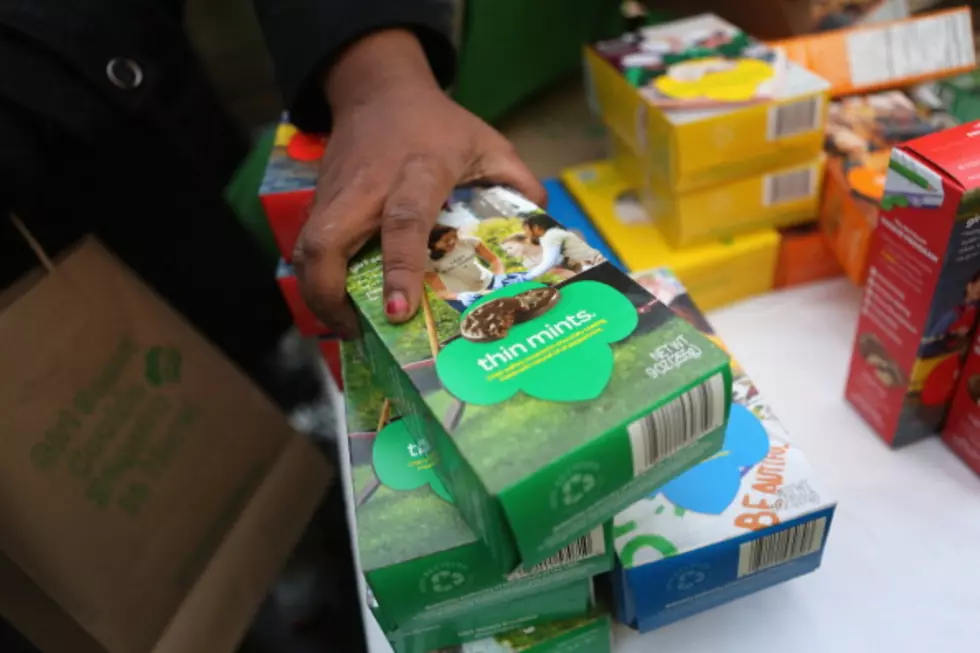 3 Most Popular Girl Scout Cookies at the Jersey Shore
(Photo courtesy of John Moore, Getty Images
Girl Scout cookies went on sale this past weekend! Here are the top 3 choices among Monmouth and Ocean residents.
According to a survey of Monmouth and Ocean County residents, here are the top 3 favorite types of Girl Scout Cookies:
Number 3 is a tie: Tagalongs and Do-Si-Dos
Number 2: Samoas (a VERY close second to the number one answer!)
And, at Number 1, the most popular Girl Scout Cookie among those of us that live at the Jersey Shore:
Some classics are just hard to beat. I know several people (myself included) that put them in the freezer. They are even better when you bite into them when they are ice cold and extra crunchy!
And now, if you haven't tried them, there are Girl Scout cereals, too! Caramel Crunch and Thin Mints cereals! If you have tried them, please let me know what you think!
For more info on where you money goes when you purchase a box (or ten!) of Girl Scout Cookies, CLICK HERE!