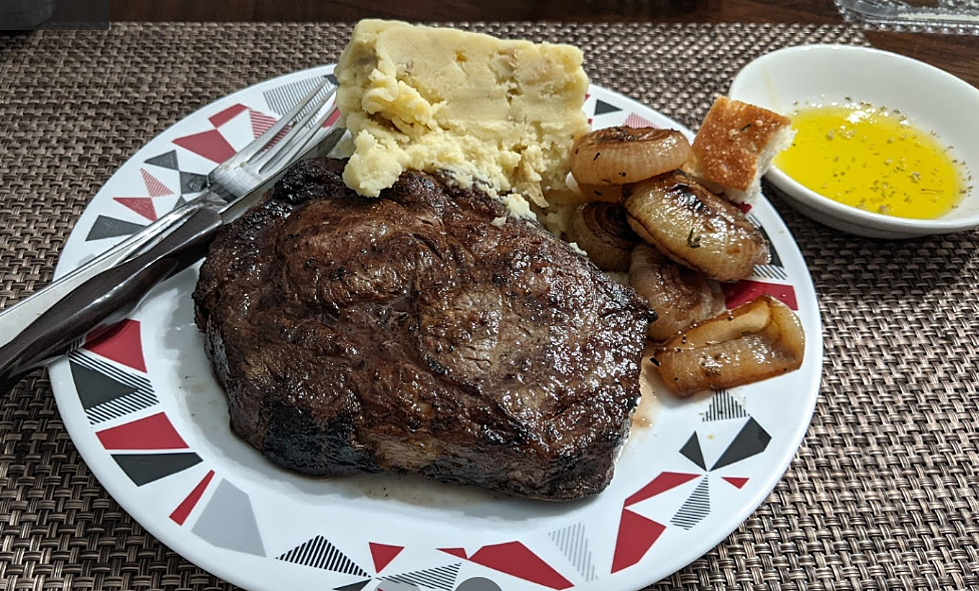 Where To Get The Most Tender, Juiciest Steaks In Monmouth & Ocean County, NJ
Danny's Steakhouse from Google Maps
I am going to start off this story with the perfect quote I overheard someone recently saying on the boardwalk.
"I really do honestly believe I could go vegan. I love salad and vegetables...but the only thing is sometimes, I just need me some steak."
So thank you to the man on the Lavallette boardwalk earlier this week because you had me DY-ING of laughter.
But he's right.
There is NOTHING like a quality cut of meat.
However, when you sit down at a restaurant and order a steak, you can very quickly tell if the steak you just ordered is a frozen chunk of recooked steak versus a quality piece of prime meat.
So...let me help you avoid those "steak wannabees!"
Fun Fact: My family and I have a big debate about how a quality piece of meat should be cooked.
I say it should be M+ to MW and the rest of my family says MR. I'm sorry but if my meat is bleeding it is basically mooing. Whose side are you on, just curious? 
Here are the best steakhouses to hit up at the Jersey Shore!
And as always: if I missed somewhere that should be on the list, please email me at Nicole.Murray@townsquaremedia.com.
Where To Get The Juiciest Steaks At The Jersey Shore
Sometimes....I just need me some steak.
Where To Get The Best Lobster Rolls At The Jersey Shore
There is nothing like a fresh lobster roll, a side of fries and a summery cocktail while soaking up the sun.
8 SPICY AND AUTHENIC JERSEY SHORE MEXICAN RESTAURANTS