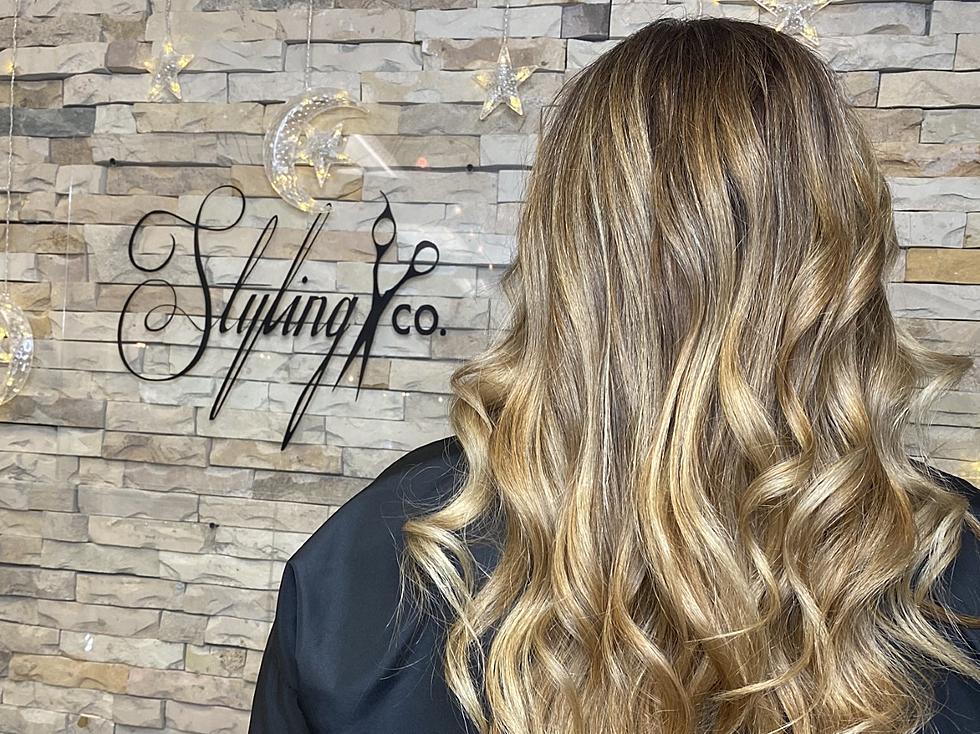 Vegan/Cruelty-Free (Not Tested on Animals) Hair Products in NJ
And this is my smooth, shiny hair...no frizz...AFTER the treatment! (Photo of Liz Jeressi)
Not only can you get a safe smoothing treatment to beat the frizz during this humidity, but even your hair color is safe from animal testing!
Every year I go for a smoothing treatment once the humidity kicks in and the heatwaves begin...and the reason I choose Styling Company in Belmar is because the owner, Lea Deloy, is an animal crusader.
So not only are the products she has created, and others she has chosen to use, free of toxins and harmful chemicals, but they are safe from harming animals AND she donates a portion of the proceeds from her own line, Theurgy, to different animal rescue organizations each month!
In fact, she carries products that are also pediatrician-tested, plant-based, and fragrance free.
I know a lot of vegan people in our community  who are very serious about the vegan lifestyle in areas other than what they eat. After all, anything that touches your skin is also absorbed into your body! And animal lovers are so happy about this news, too!
Not only does my hair color still look amazing, but the texture of my hair feels awesome with the smoothing treatment I had done for the dog days (pun intended!) of summer.
Before I met Lea, I didn't even realize that the straightening treatments I was having done at other salons contained formaldehyde (EESH!) and/or other toxins that were not only bad for me as a client, but that were dangerous to the hairdressers who were applying those products and inhaling them all day!
Styling Co in Belmar is also very concerned about making their salon as safe as possible and following every legality to keep customers and employees safe from Covid-19, and it shows the moment you walk in (in fact, you have to be buzzed in so that no two people even enter together!)
I am so happy to support local businesses like this one on Main Street in Belmar that have suffered tremendously from lost time and money due to the pandemic. Shop Local! Support Local!
Oh, and PS... here's my 'before' photo -- can you say hot (well, humid) mess??!!
PS... Tell us your favorite Vegan restaurants at the Jersey Shore and I will blog about them next!
Enter your number to get our free mobile app
5 Reasons To Download The 94.3 The Point App