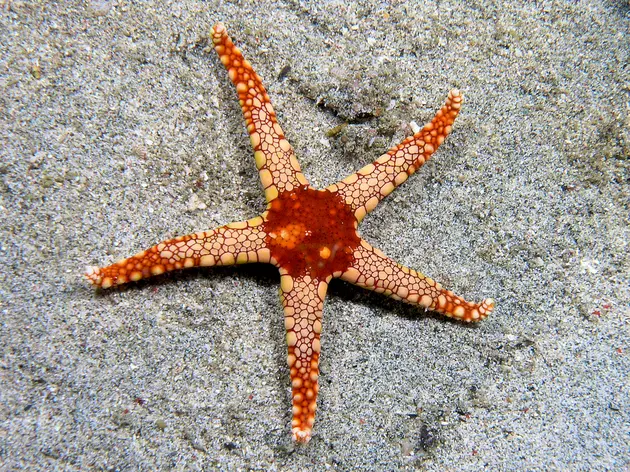 Happening Now: Virtual Ocean Fun Days For You & Your Kids
(Sea Star, photo by NJ Sea Grant)
What would have been a fun weekend event at Sandy Hook and Island Beach State Park has been turned into 17 days of virtual fun as we celebrate our ocean, beaches, and boating! AND there are prizes your kids can win :)
New Jersey Natural Gas and NJ Sea Grant invite you to enjoy Virtual Ocean Fun Days!
Now in it's17th year, this time around Ocean Fun Days is bringing you 17 days of virtual family fun and education.
This online event is underway now, so it's a great time to participate right from your own home or from your classroom if you are a teacher!
Check out video presentations from more than 30 exhibitors showcase eco-friendly fun focused on ocean discovery, coastal stewardship and energy conservation.
Several presentations provide fascinating information about some of our most important local animals, including Horseshoe Crabs and Diamondback Terrapin turtles.
There are videos on boating safety and saving energy and the environment.
In addition, you'll find other fun activities like word searches, crossword puzzles, coloring pages and more. Plus, the popular scavenger hunt for kids is also virtual this year – with the chance to win a cool prize pack.
Online experiments from college professors and current research being done at the National Oceanic and Atmospheric Administration (NOAA) Fisheries Lab provide a great resource for teachers to share with students in their virtual classrooms.
There are plenty of additional resources, including worksheets and other learning tools for educators and parents alike.
So from now through October 26, CLICK HERE to join in the fun!