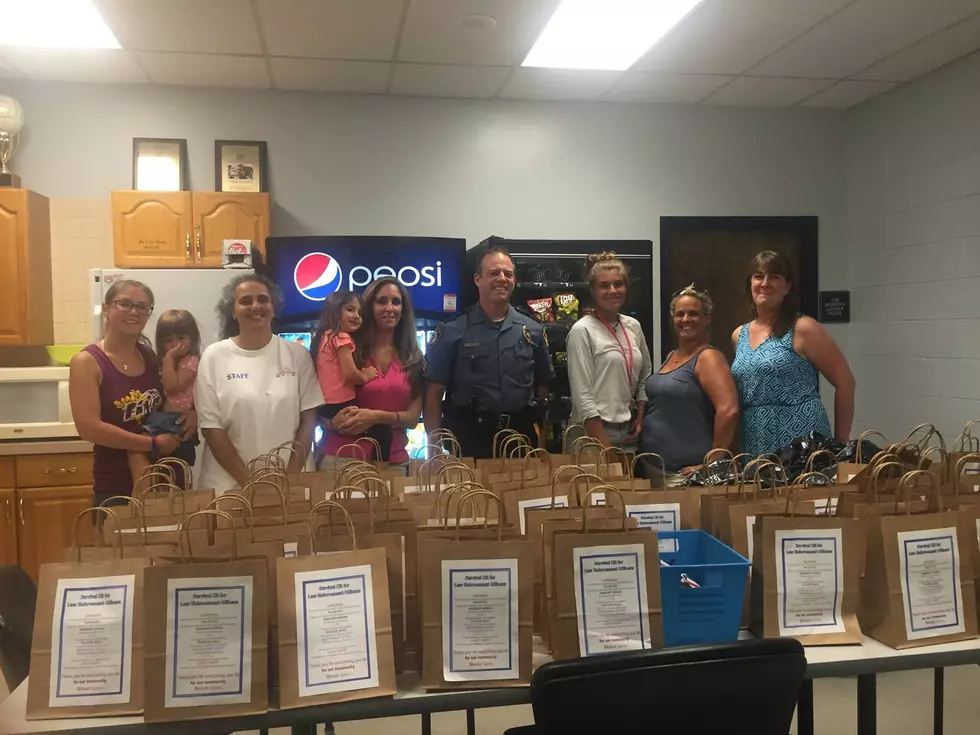 Jersey Shore Group Creates Meaningful Goody Bags as Thank You to Local Police
Ocean Cares via Facebook
Goody bags full of candy are always nice, but a local group put their creativity to work to turn it into a truly meaningful gesture as a way to show their appreciation for the local police department.
Ocean Cares is a Facebook group centered around the community in Monmouth County's Ocean Township.
They recently went to work offline, creating 75 bags full of candy to bring to the Ocean Township Police Department, as a way to show their support.
What makes the bags so special is that there was a meaning behind each piece of candy selected for what they called a "Survival Kit for Law Enforcement Officers."
The bag came with a paper to explain what each candy meant:
Lifesaver - To remind you of the many times you have been one

Smarties - To give you wisdom for those split-second decisions

Hershey Kisses - To show our love for you

Gum - To help everyone stick together

Tootsie Roll - You have to roll with the punches

Peppermint Patty - To help you keep your cool

Mounds - For the mounds of courage you show

Laffy Taffy - To remind you that laughter is a great stress reliever
This is a great project, and I'm so glad to see people supporting the good men and women working to keep us safe. Awesome!