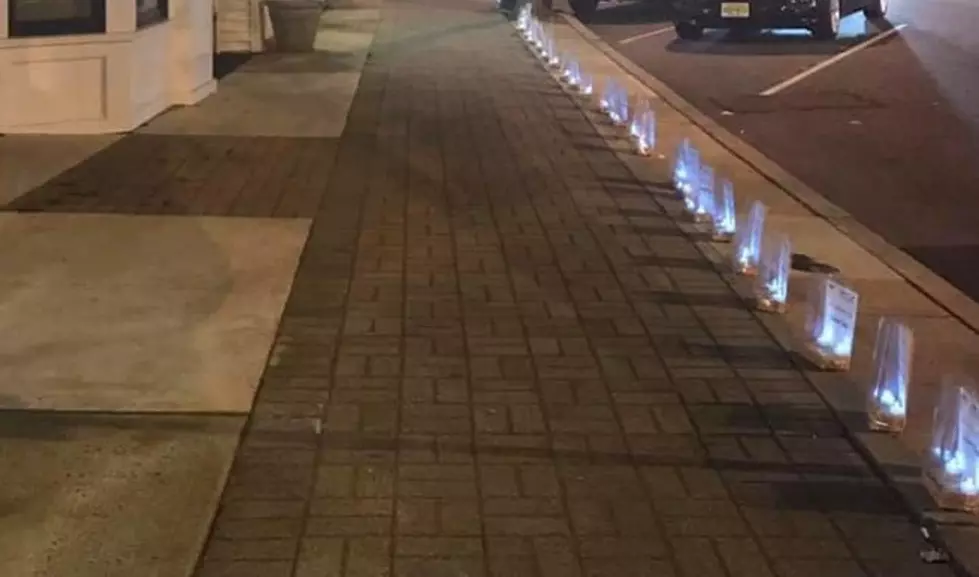 Light Up the Sidewalk in Manasquan to Remember a Loved One
Common Ground Grief Center Light a Life Walk of Remembrance
This year we have lost more loved ones than ever. There will be plenty of candles along the sidewalks. Here's how you can get one.
Common Ground Grief Center's 5th Annual Light a Life - Walk of Remembrance will be held on Saturday, Nov. 28th, from 4 pm - 8 pm. This is a way to stroll through town, locate the candle of your loved one, and honor or remember the special person in your life who has died.
This special event takes place in downtown Manasquan with proceeds going to Common Ground Grief Center, which is a place for children, teens, young adults and their families to come together in support groups with peers to talk about a subject that is heartbreaking: grieving the loss of a sibling, parent, friend. This is all free of charge through donations.
Common Ground is a very special haven started by the most amazing art therapist and is supported by many caring and well-trained volunteers. Those who have suffered great loss are invited to meet in a beautiful, cozy house in Manasquan that feels like you are being wrapped in a hug from the minute you step inside. So many young ones in our community have been helped because of this incredible place and organization.
Each year Common Ground holds this walk of remembrance with candles up in downtown Manasquan, each luminary dedicated to someone in Heaven. If you would like to participate by purchasing a luminary in honor or in memory of a special person you lost, the cost is $10. Your candle will include the name of that person on the luminary. Luminaries will be lit and displayed along the streets of downtown Manasquan on  Sat. Nov. 28th, at which time you can stroll along the streets in remembrance of that special person and see all the candles. (Rain date is Dec. 5th.)
This year, especially due to the pandemic, there is so much grief in the world due to so many loved ones lost. And around the holidays, it becomes so much harder emotionally.
Even if you can't or wouldn't want to be present the evening of the walk, you are still welcome to purchase a luminary to be displayed for others to see.
There are 4 simple ways you can place your luminary order, with all proceeds going directly toward supporting the free programs for families at Common Ground Grief Center:
-- Make a check payable to Common Ground Grief Center and mail it to Common Ground, 67 Taylor Ave., Manasquan, NJ 08736
-- Visit Squan Family Dentistry, 54 Broad St. in Manasquan (Mon. - Fri., 8 am - 6 pm)
-- Visit Bouquets To Remember, 123 Main St. in Manasquan (Tues - Fri., 10 am - 5:30 pm; Sat. 10 am - 5 pm)
For more information on Common Ground Grief Center, CLICK HERE.
LOOK: Here are the best small towns to live in across America