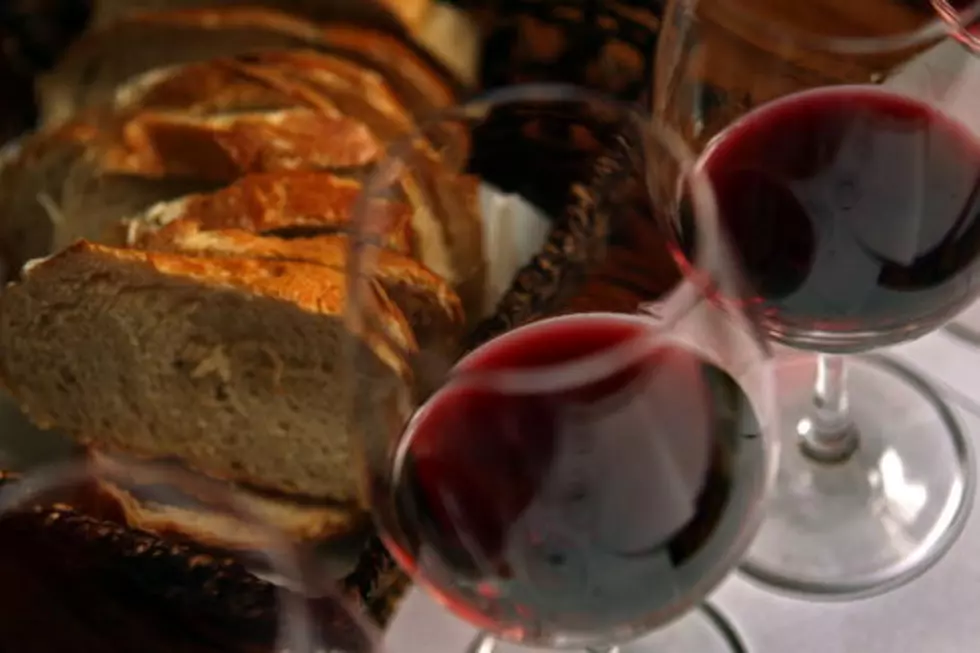 Chefs Extraordinaire: A Culinary and Wine Tasting For a Great Cause
(Photo by David Silverman/Getty Images)
You are invited to an evening of outstanding cuisine prepared by Monmouth and Ocean County's finest chefs along with some of the leading brands of exceptional wines! And it's all to benefit a place where kids can go to grieve after the death of a loved one.
At Chefs Extraordinaire, you will indulge in some local chefs' most popular dishes and tasty treats. Sample flavorful selections of beer from the special beer garden and delight your taste buds with a variety of red and white wines.
The featured restaurants and bake shops include: 10th Avenue Sweets, 709, Black Trumpet, Braches Catering, Brandl, Chef Mike's ABG, Chocolate Carousel, Firefly at The White Sands, Fratello's Restaurant and Lounge, Jersey Shore BBQ, Joe Leone's Italian Specialties and Catering, Joe Leone's Gastronomia, Kaya's Kitchen, Langosta Lounge, The Macaroon Shop, Mileto's Gourmet Deli, Pagano's Uva Restaurant, The Pink Buttercup, Prime 13, Rella's Italian Tavern, Remington's, Scarborough Fair, The Spring Lake Manor, and St. Stephen's Green Publik House.
Also featured: Allied Beverage Group, LLC, American B&D, Egan's Sea Girt Wine and Liquors, Fedway Associates, Inc., Peerless Beverage Company, Sprit of '76 Wines and Liquors, and more!
It all takes place Thursday evening, April 3rd, 2014, from 6 pm - 10 pm, at Spring Lake Manor on Rt. 71 in Spring Lake, with entertainment by Turnpike Mike!
To purchase admission, CLICK HERE! Or call 732-606-7477. If you buy tickets in advance, they are $125 each, or two tickets for $200. Or you can buy tickets at the door for $135 each, credit cards accepted.
So where does the money from this fantastic event go? It goes to Common Ground Grief Center in Manasquan, where their mission is to provide support in a safe place where children, teens, young adults, and their families grieving a death can come together to share their experiences as they begin their journey through the grief process.
Common Ground Grief Center is a 501(c)3 non-profit organization which provides services free of charge to all families. The Center is supported solely by private donations through individuals, corporations, foundations and grants.
A gift of $500 will sponsor a child for 6 months. But any amount that you can donate, or just by purchasing tickets and coming out to this event, is greatly appreciated. Every dollar counts. In fact, you will get to see some of the kids that Common Ground Grief Center is helping, and you may shed a few tears when you hear them speak.
This is a truly exceptional, inspiring, and necessary place for children to get help in coping with the death of a family member, friend, or other person who was closely involved in their lives.
Common Ground Grief Center is run by the wonderful Lynn Snyder, a licensed professional counselor, along with an awesome group of well-trained volunteers.
To learn more about Common Ground Grief Center, 67 Taylor Avenue, Manasquan, CLICK HERE.