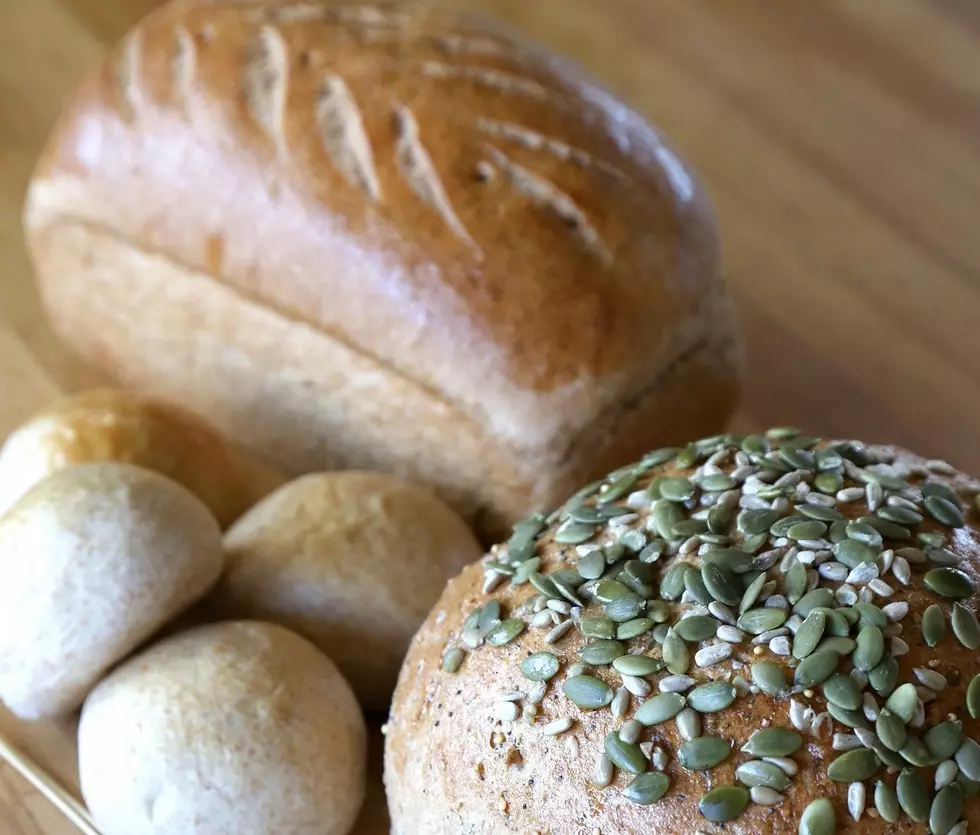 New Cafe/Bakery Opening in Red Bank
Great Harvest
Doors open Friday (Oct. 23rd) for this new cafe!
I can't wait to get inside for breakfast or lunch!  Their slogan is "Bread the way it ought to be."
Great Harvest Bakery and Cafe is located at 95 Broad St. and will offer made-from-scratch-breads baked fresh every day, along with baked sweet treats, cookies, sandwich breads, sandwiches, grain bowls, soups and salads, all made to order, on-premesis!
Great Harvest has a variety of delicious menu items made by real people with ingredients you recognize.  The official name of this locally owned franchise (the only one in NJ ) is called Great Harvest Bread Co.
Owned and operated by Michele Ellis of Middletown, Great Harvest grinds whole wheat daily and gets their premium wheat from family-owned farms in the best region in the country for growing it: Montana. Michele's aim is to bring you the freshest, most flavorful baked goods. I was one of the lucky ones able to get a pre-order to sample, and my son and I fell in love.
The breads are so fresh that they melt in your mouth (try the garlic cheddar if it's available), and the muffins are so light and fluffy (the pumpkin chocolate chip and cranberry are just to die for!) and then, of course, there are the oatmeal cookies!!! On a cool fall day I can't wait to head over there for a sandwich on their delicious, fresh baked bread and some hot soup! Now that's comfort food :)
Great Harvest also serves all the coffee/espresso/latte drinks that you want to go with your food, so imagine walking in the doors first thing in the morning and smelling baked goods and delicious coffee....it's like a warm hug for your senses! And free wifi, too.
Hours will be 7 am - 6 pm Monday through Friday, 8 am - 4 pm Saturday. (She won't be open on Sundays at first, but check back on that.)
Michele, a mom of two middle school-aged boys, used to work in the corporate world in comsumer products for customer-driven companies so she knows what a costumer wants and how to please people. She says she's so happy to run a business that is community-connected in a town she loves. So let's support local businesses like Michele's. When you get there, say hi!
To see the Great Harvest breakfast and lunch menues, CLICK HERE!
This is a wonderful addition to Red Bank and it is always a positive sign to see something open up in a store front that has been vacant (used to be Earth Pizza.)
Here are a couple of mouth-watering photos from her Facebook page:
Enter your number to get our free mobile app
SWEET: Here are the most popular Halloween candies