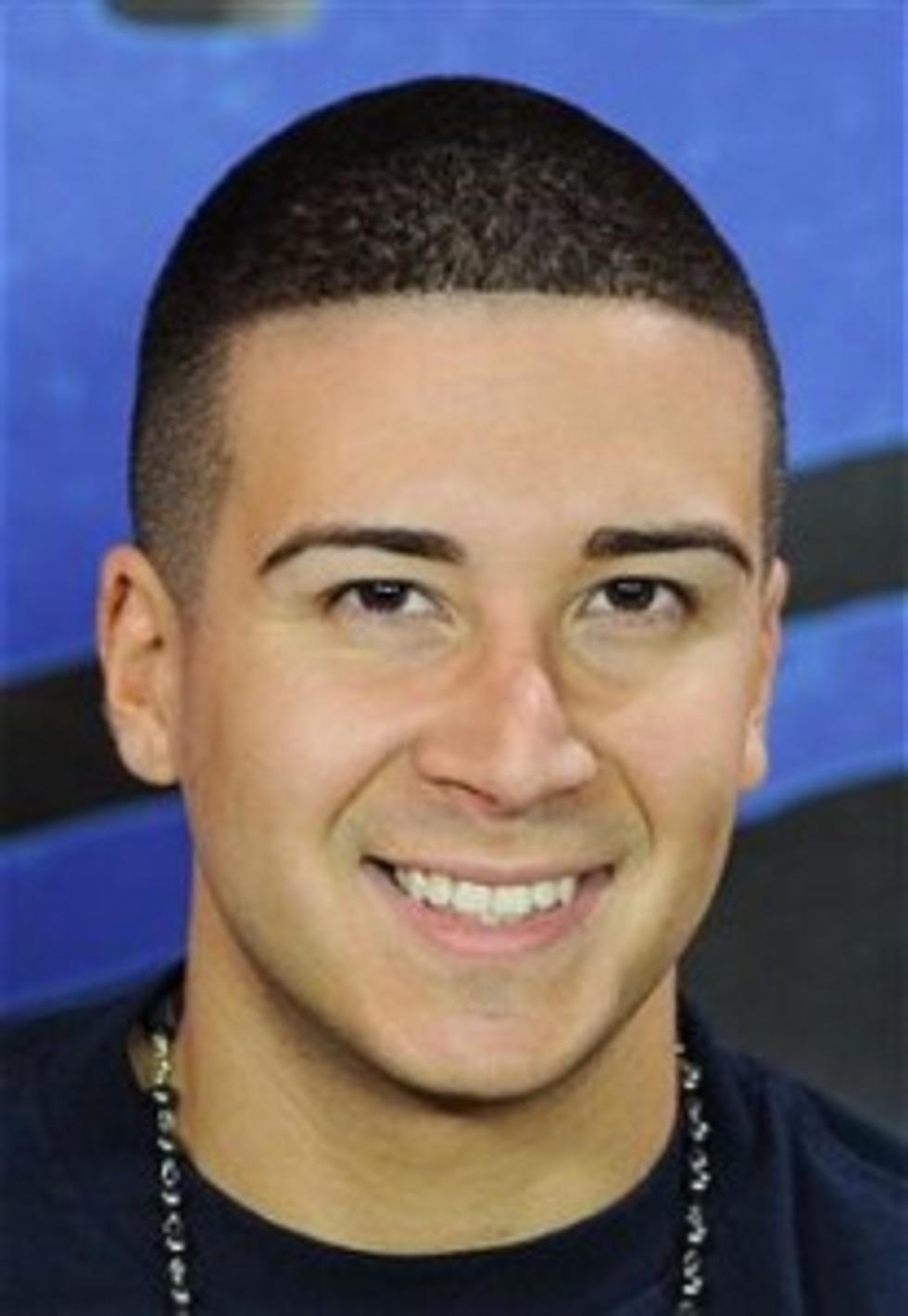 Inside Scoop: Vinnie G from MTV's Jersey Shore
Best known for his manicured eyebrows and being the nicest guy in the Shore house,Vinnie came on our show this morning to chat!
It was awesome to have Vinnie give us a call this morning to talk about how some really personal stuff....ike how for years he has suffered with chronic anxiety and panic attacks. In fact he has just published a book on how he has learned to deal with this dibilitating problem and hopefully help others who may suffer from things like stress and depression.
Vinnie is actually a really smart guy who is a college graduate, once worked as a political aide, and helps charities through MTV that deal with bullying, cyber-bullying, depression, and suicide.
Things you might not know about Vinnie:
-- He faked it through his panic attacks on Season One of Jersey Shore....sometimes dealing with insomnia and severe anxiety while trying to seem happy and funny in front of the cameras.
-- While filming the show, the cast members are denied access to internet, smart phones, tv, and radio. They are more isolated than we think.
-- Vinnie's only true friend, and the only guy he keeps in touch with outside of filming the show, is Pauly D.  But he says dealing with the other egos on the show has given him a way to put his stress-relief theories to the ultimate test.
-- His favorite home-cooked meal from his mom? Fettucine Alfredo!
-- He says girls have been known to break into the Seaside home just to say they slept in the same bed he did! (Fans have even stolen tiles off the roof just to leave with a piece of the place!)
-- Vinnie' Guadagnino's new book is out TODAY and I am already halfway through it....an excellent read! It's called "Control The Crazy".
Thanks for coming on our show, Vinnie!